Dining is a place where you spend quality time with your near and dear ones. It needs beautiful lighting. Even if there is no ceiling light in your room, you have to learn how to light a dining room without ceiling lights.
Ceiling illuminating often need an expert mounting system and you may need an electrician to install the switch. But there are many ways to enlighten the space without a ceiling illuminator. If you know how to brighten up a dining room without ceiling light, you can create a magical look in your space.
Dining is always a place where we love to gossip after a long hectic day. It needs task lighting and accent lighting. The perfect ambiance makes the area look amazing. You can plan a family dinner or a romantic date by creating different environments as needed according to the situation.
Choose plug-in options to avoid the extra cost of hiring an electrician. There are so many tricks and ways to decorate without a ceiling illuminator. Just have a look at the pattern and start decorating. Add your innovative idea to make the space look gorgeous in a unique way.
Some of the ideas about how to illuminate a dining room without ceiling light are given below:
Wall Sconces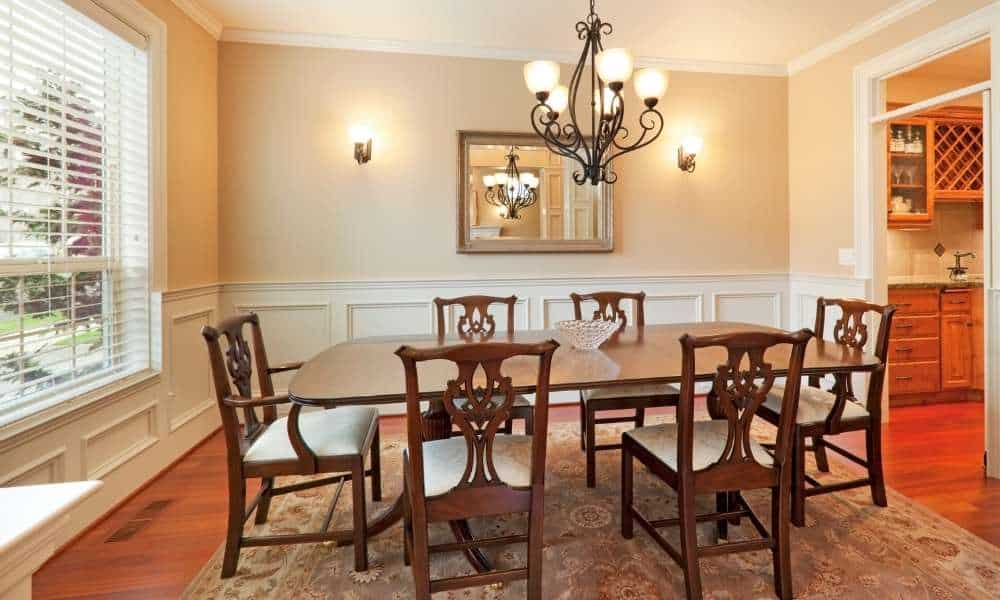 Wall sconces are so beautiful and eye-catching. It seems like the wall sconces are branching out from the walls. They create a soft and elegant look. They have an inviting vibe and they spread a warm outlook.
When installing wall sconces, It needs a professional to install the wires perfectly. So install plug-in wall sconces so that your work becomes easy. You need to mount the item and plug it in.
You can mount it keeping even space to enlighten the entire dinner table. The space will look bright and beautiful with the wall sconces.
Table Lamp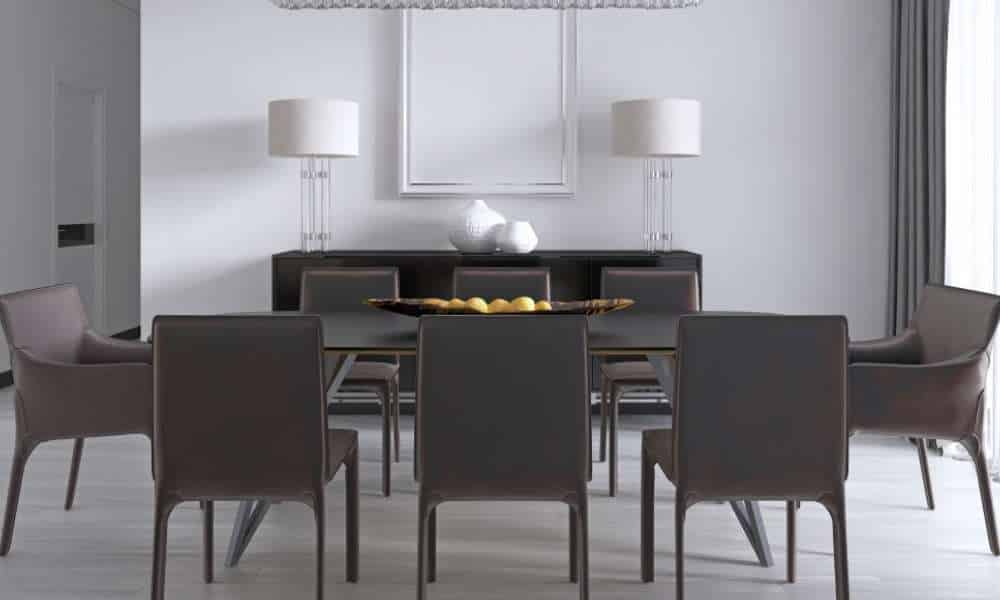 Usually, a table lamp is considered a task illuminator. But if you choose a large table lamp, it can enlighten a large space. If you direct the item towards the right space, the Table lamp has a different outlook. It makes the place look bright and bold.
You can place a table lamp anywhere in the room. It has versatile uses. You can put it on the countertop, on the table, or on the floor wherever you want. There are a wide variety of table lamps available in the market and you can just grab your favorite one.
Floor Lamps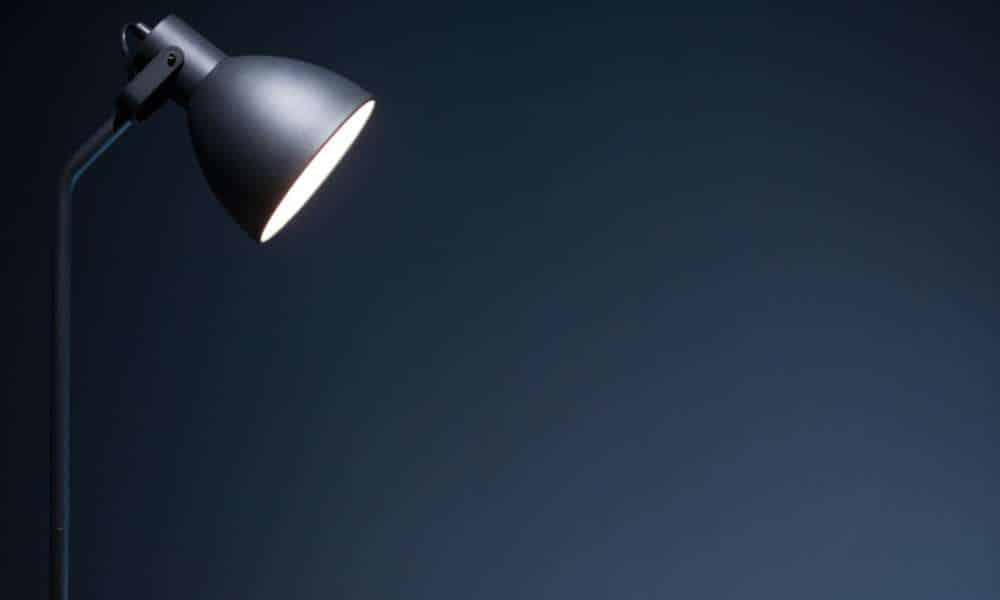 Floor lamps not only enlighten the floor but also enlightens the entire space with a cozy vibe. These products come in a lot of shapes and sizes. There are three-floor lamps, standard floor lamps, long-arm floor lamps, etc.
Tree floor lamps come with branches of light and it looks like a magical tree. Floor lamps are beautiful and they create an elegant vibe. These products go well with all types of themes. So you can easily pick this one for your dining area.
Plug your floor lamp into the nearby outlet. If there is no plug-in socket nearby, you can choose battery-operated floor lamps too.
Beautiful LED Strips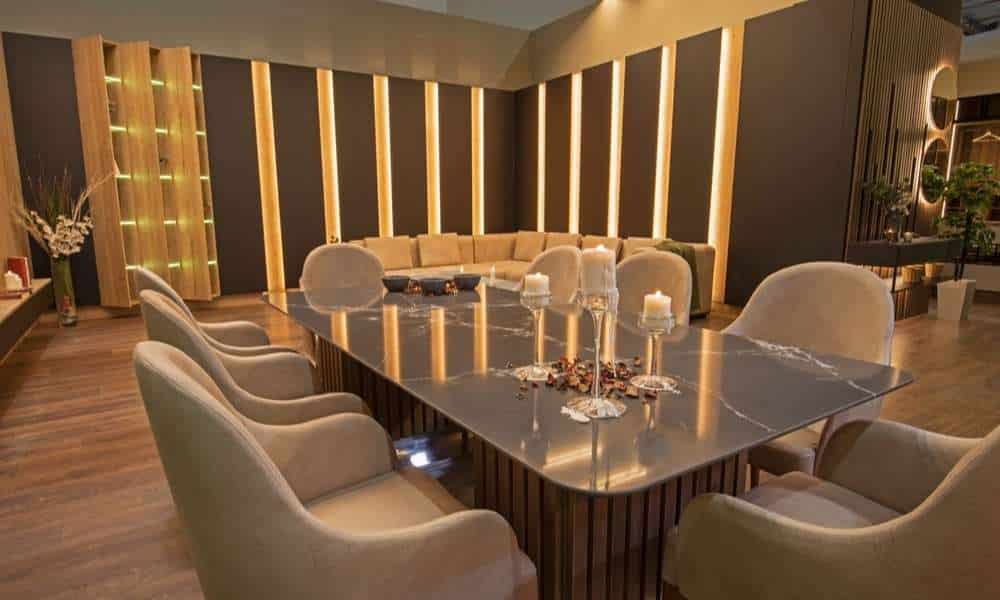 LED strips create a dreamy ambiance in the dining space. This ambiance is a great option for movie nights with suspense. You can decorate a romantic dinner table with LED illuminators.
You can do the brightening with LED strips under the cabinets which will enlighten the countertop and this looks really amazing.
There is no need to mount the LED strips. They come with an adhesive backing. Just peel off the adhesive backing and affix your tape smoothly.
LED strips illuminate the area nicely but this will not cover as the major lighting does. It is a secondary option but when you need such a different ambiance, LED strips are the best option.
To know more about how to light a dining room without ceiling lights, keep reading.
Ceiling Pendants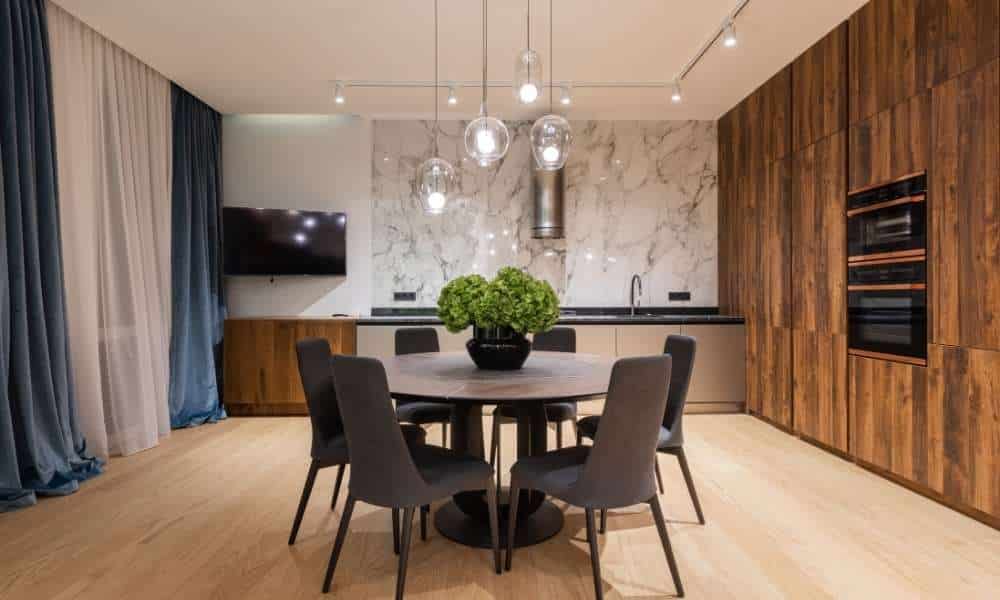 Pendant illuminating makes the space look beautiful and illuminates the area perfectly. Choose plug-in pendants to avoid the cost of hiring an electrician.
To install a plug-in pendant, you need to attach a hook to the ceiling and wire the pendant's cable through the hook.
Then plug it in. You can use one or two pendants according to the size of the area. People who know how to light a dining room without ceiling lights can arrange the place in many ways with their innovative ideas.
String Lighting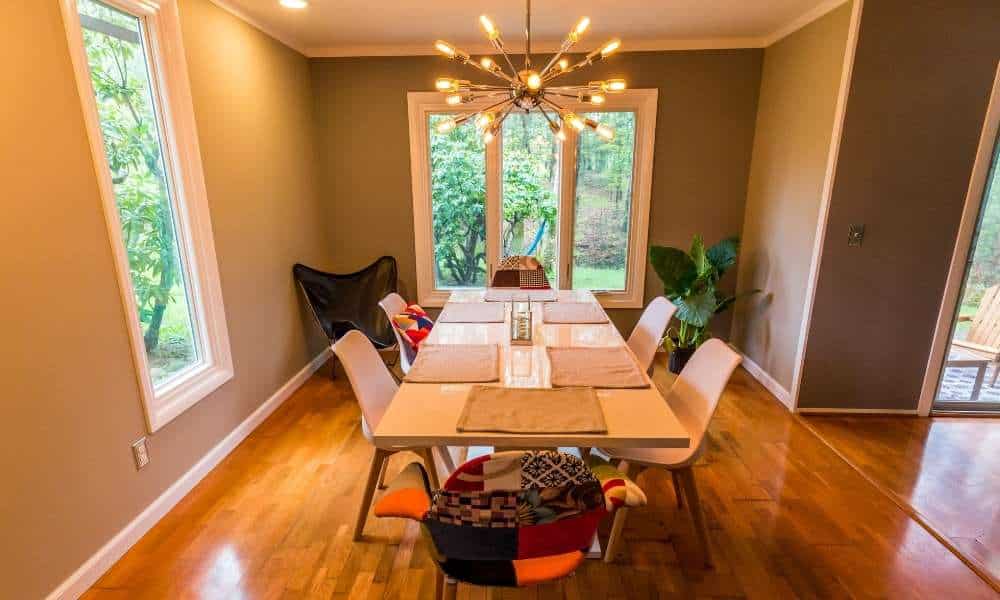 If you want a magical outlook at a low cost, then strings are the best option for you. You will find them at an affordable rate. This item creates a cozy outlook. So if you are planning an intimate dinner or a romantic date, you can arrange your dinner with magical strings.
Strings come in many shapes and sizes. They are easy to install. Just plug it in and enjoy your dreamy dinner. String illuminators come in the shapes of stars, leaves, small balls, and many more. Strings with large circle-shaped bulbs illuminate the dining area beautifully. You can mount the strings with adhesive clips or you can hang them from exposed pipes on the ceiling.
Edison Bulbs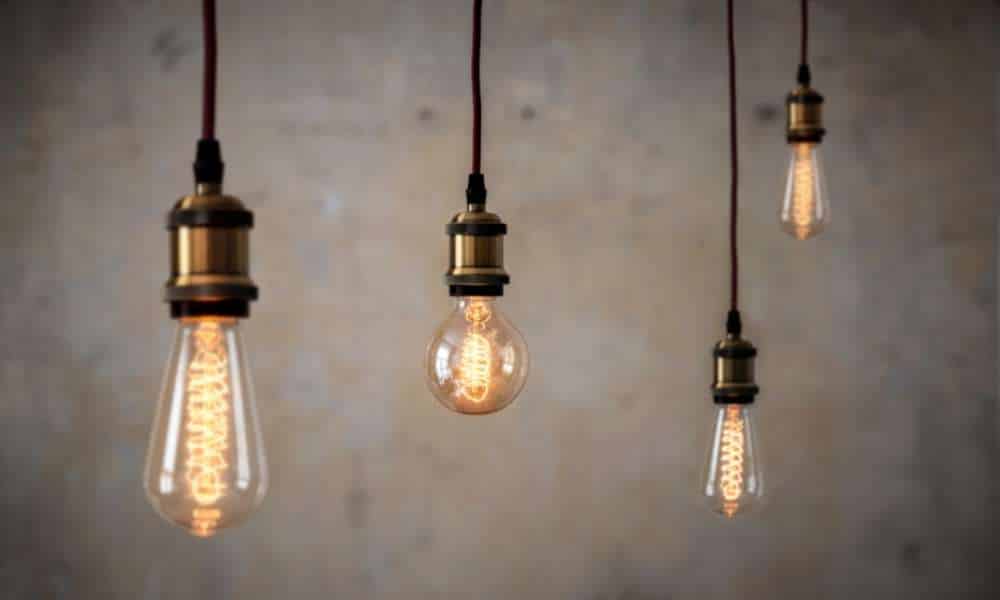 When you want to create an industrial vibe, you need Edison bulbs. So if you want a vintage feel, these are the best for you. Hang a single pendant on a large hook and plug it in. You can customize them according to your choice.
So, for people who wonder how to brighten up a dining room when there are no overhead lights, this article can guide them well with so many creative ideas for illuminating.
Flameless Candles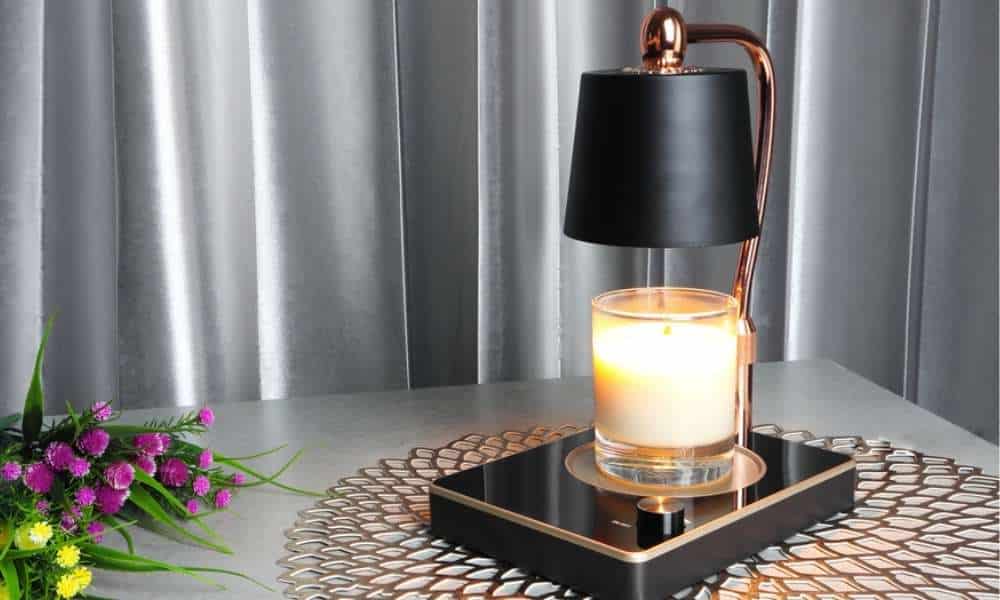 Flameless candles look like real candles but they are risk-free. So you can enjoy the vibe of having a candlelight dinner without the actual fire flame and there will be no risk of spreading the flame or fire burning.
You can place the flameless candle anywhere as it has no real flame. But placing them according to the theme is better. You can place them on the table evenly or you can place them near the mirror work of the dining. These candles can be kept on a fireplace mantel or at the center of the table too. Keep them the way they look pretty.
Arc Lamps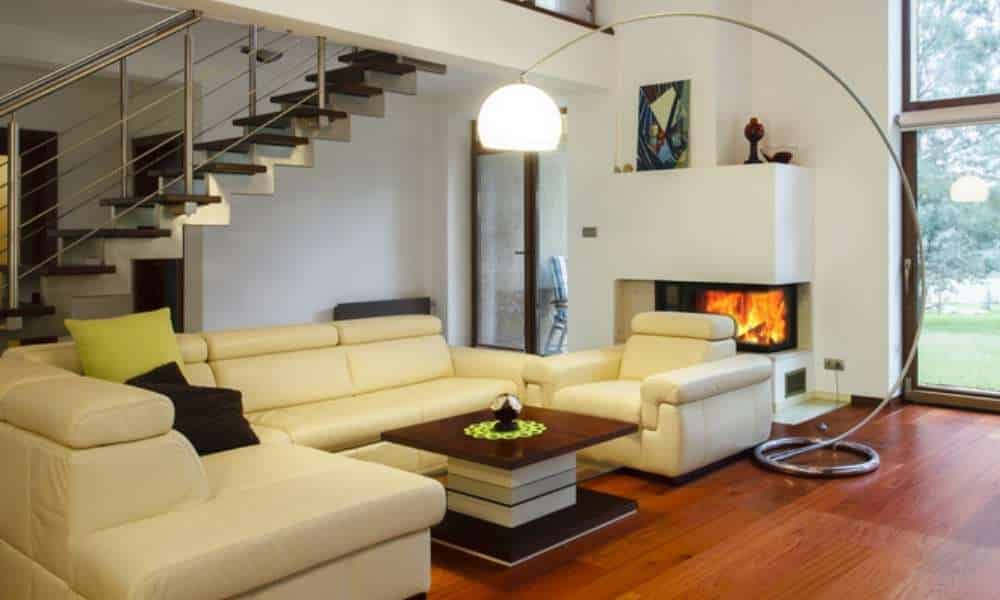 Floor lamps with a curved base are called Arc lamps. They focus on the areas more directly and reach even in the difficult corners due to the outstanding curved design. They flood the entire area with brightness and look beautiful.
Portable Bulbs
Portable bulbs are easy to carry. They can be moved easily within a short time without any effort. You can carry them even when you are traveling or camping. They come with so many designs.
Uplights
Uplights are great sources of task lighting. These things can be focused on a specific area. Usually, they are kept on the floors. You can keep them on the table or on the countertop too. To point up a specific area or illuminate the photo frame, wall art, or designed showpieces, these are the best.
Laser Projectors
Lighting a space with a laser projector can create a different dimensional wonderland. This item comes with amazing shapes and they look just magical. Sometimes the visual effects seem unbelievable. Starlight looks like the real star and the ceiling then looks like the sky indeed.
Laser galaxy projector creates fantastic visuals of the entire galaxy including the milky way, the blue nebula, and many more things. These are magically mesmerizing. The amazing thing about them is that they come at a reasonable price and are easily available.
Battery Operated Bulbs
These products come with a relaxing vibe as they don't need any wiring. You can reach the nooks and crannies through this bulb and reach the tough corner easily. They are easy to carry and you can turn them on no matter what the situation is even if there is no electricity. You can carry them in the worst weather too.
Lighting with Reflection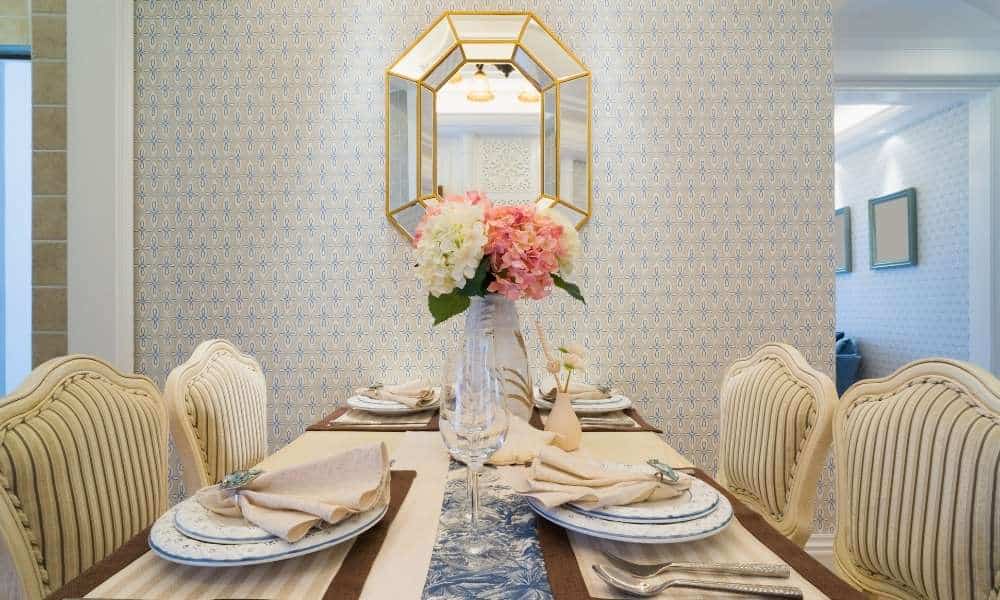 There are immense ideas of how to illuminate a dining room when there are no overhead lights if you search for them. But you need to choose the better way. Mirrors reflect the item and create illusions of space. As a result, the area looks spacious and bright.
Combine the Lighting
There are so many creative ideas about how to brighten up a dining room when there are no overhead lights. But if you decorate the area with your creative thoughts, our ideas will help you for sure. Combine these lighting ideas and create your dreamy outlook. Putting them together will enhance the beauty and it will be a glimpse of your creativity.
Conclusion
Dining always has a cozy and familiar vibe. When you decorate an area, it expresses your elegance and creativity. You feel inner peace and satisfaction when you see the output of your effort in decoration.
Don't be confused about how to light a dining room without ceiling lights anymore as now you know the tricks. Hope you have enjoyed this article which has shown you the beautiful ideas of illuminating a dining room without overhead lights. So light your dining space and enjoy the magical vibe. Have a good day!