A rectangular bedroom is always difficult to organize in a perfect way. It doesn't have enough space to put so much furniture. If you place too many furnishing items in a lengthy rectangular bedroom, it will look small and overwhelming. To know how to decorate a long rectangular bedroom, you should know about the decorative items too.
The bedroom is our cozy corner of relaxation and comfort. The outlook of a bedroom removes the stress from your mind and lets you sleep with comfort.
If it is not arranged in a perfect way, you will not find the peace and satisfaction that you want.
The bedroom is the part that you call your own space. It reflects your personality. Decorate your bedroom according to your choice.
There are many issues while decorating a lengthy room. As you are learning how to decorate a long rectangular bedroom, learn how to do it with creativity from this article.
You should focus on the decorative items one by one and learn where you should place them.
Choosing the theme, style, pattern, color combination, lighting, and fabric choosing and selecting the right furniture is necessary. Here we will give you the perfect guideline to choose all those things along with showing you the decorating way of a rectangular room.
What Does a Long Rectangular Bedroom Look like?
This type of room comes with a rectangular shape. In that bedroom, there are long walls and short walls.
Not all four walls are the same length in a rectangular room. These rooms always come with a formal arrangement and look. But as you are decorating it on your own, keep it different.
Target the Focal Point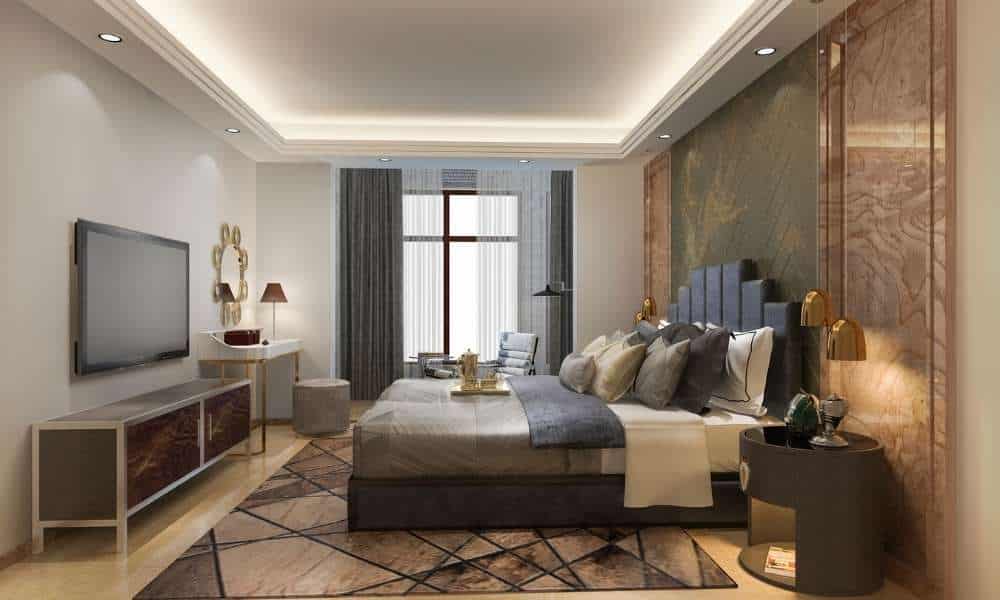 You should select the focal point first. People look toward the focal point of the bedroom first. It is known by everyone that a bed is the major focal point of a bedroom.
So, first of all, you should decide how you want to decorate the bed. Before that, you should decide where the bed should be placed.
Placement of the Bed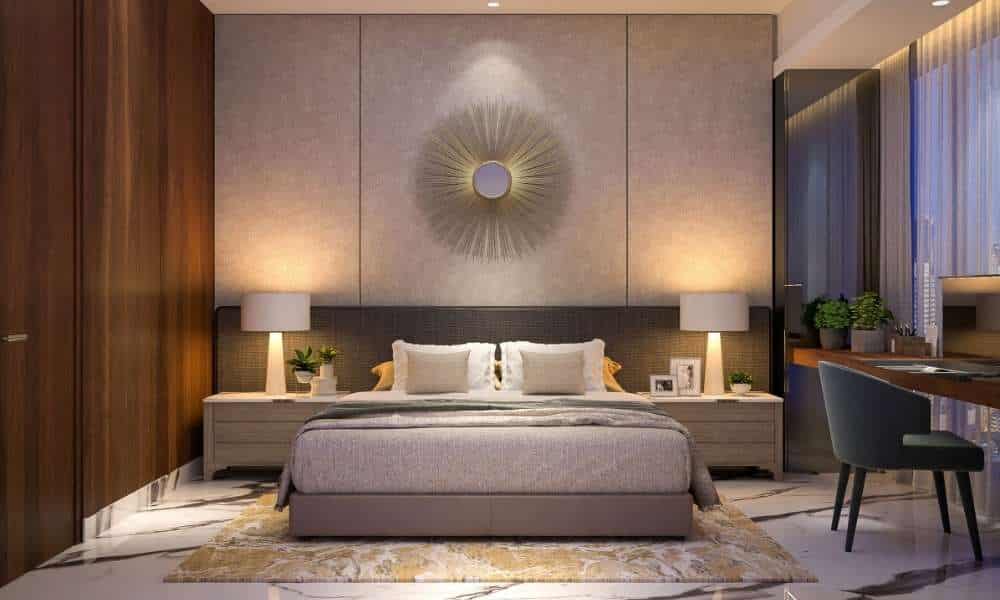 As the walls are of two different lengths in a bedroom, you should decide where to place your bed.
You can place the bed against the long wall or against the short wall according to the requirement and the theme you choose.
1. Against the Long Wall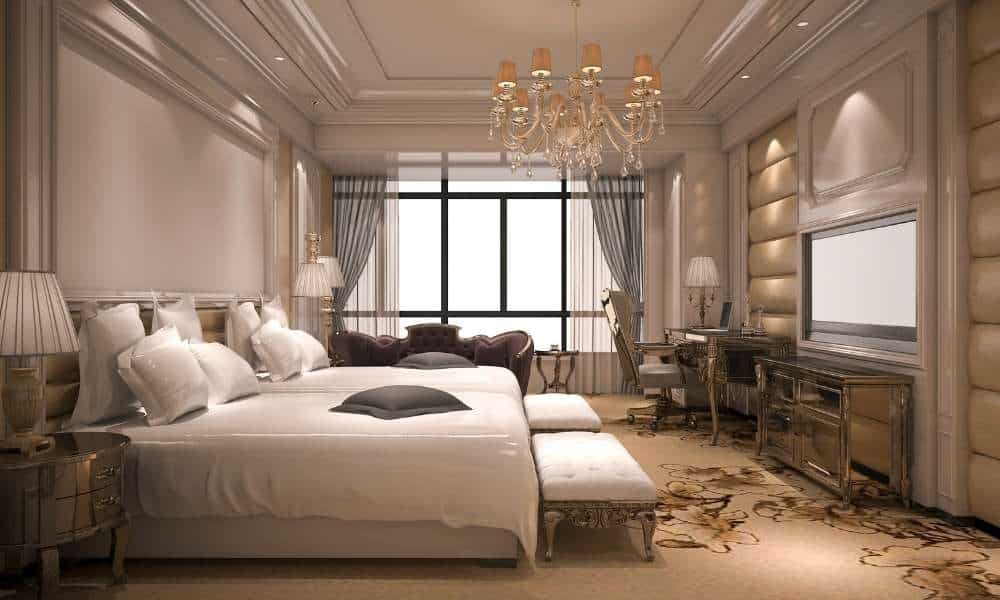 When you place the bed against the longer wall of the room, place it against the center of the long wall. Otherwise, it will not be a perfect one.
To place it exactly in the center point against the long wall, you need to measure the long wall and then you can set the bed exactly in the middle. Placing the bed against the longer wall allows you to place the nightstand beside the bed.
You can place the bedside tables as well. Place a flower vase with fresh or faux flowers and place a small photo frame of yourself or your loved ones.
2. Against the Short Wall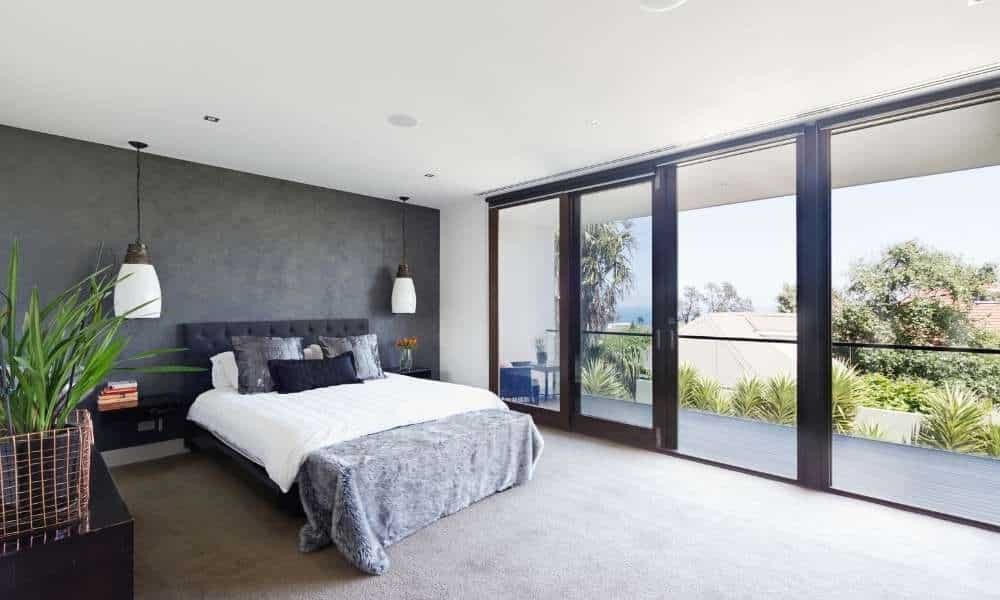 When you place the bed against the short wall, there will not be enough space to place a nightstand but this pattern will give you a huge floor space that you can decorate with your creative thoughts.
You can put the ottomans as a footboard or landing comfort. There can be reading tables or built-in shelves as multi-tasking furniture.
A round rug with a bold color can be an absolute choice for the floor with these arrangements.
Decoration Type of the Wall
Choosing the wall decoration is one important task. As you are learning how to decorate a long rectangular bedroom, you need to know in detail.
Painted Wall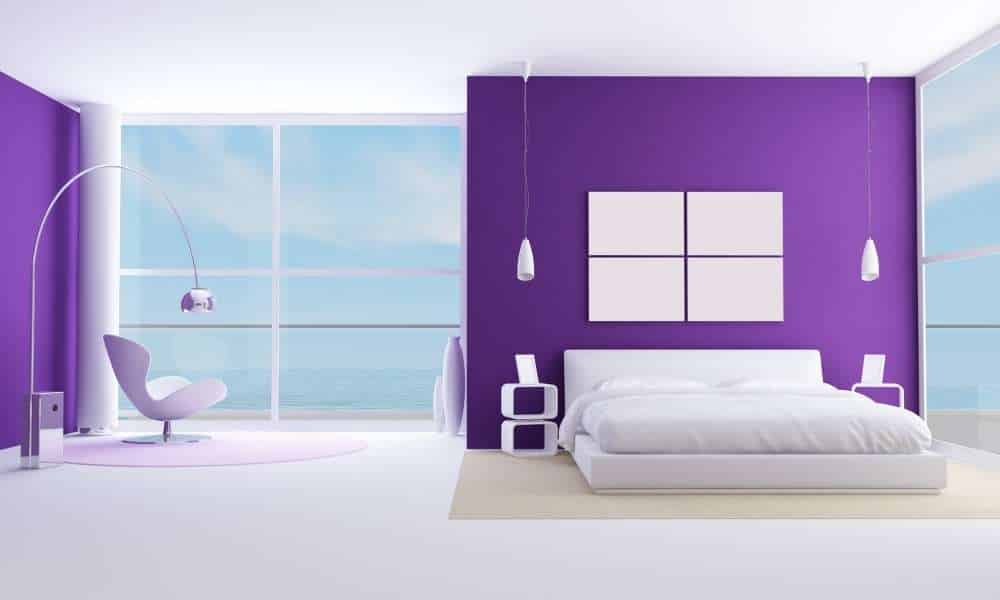 The painted walls look beautiful with the colors and designs. This handwork can be done by you or you can make this done by a professional artist.
Painting on the wall can be a theme. If you are arranging your room following a theme, then choose the painting according to that theme. If you want a floral painting or a natural painting, that can also be customizable. You can choose solid colors for painting too.
Circular Vibe on the Wall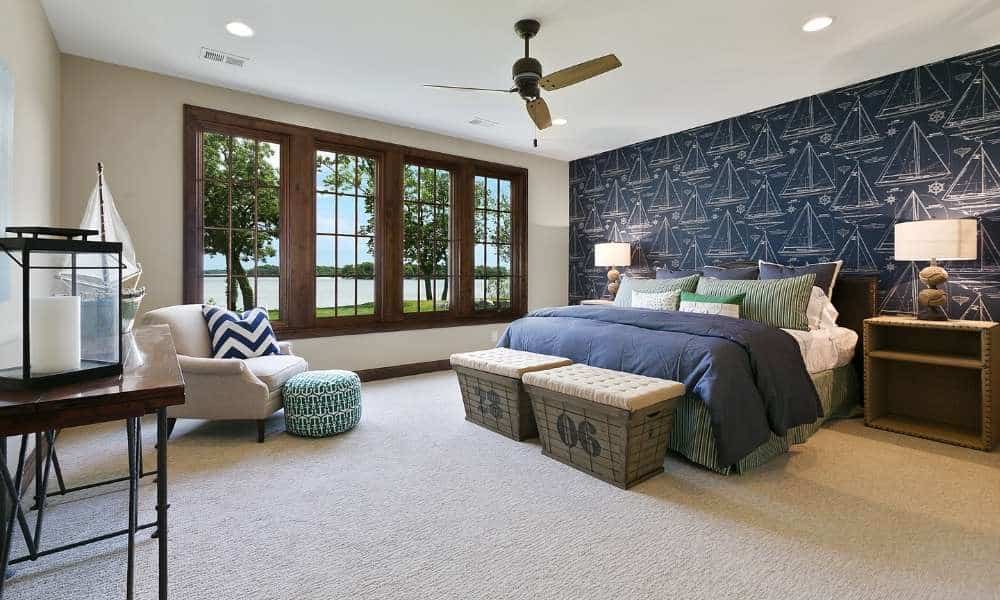 This is a rectangular room, so a circular feature will make the room look spacious. You can paint a circular featured theme or paint.
This will hide the corner curve and the shape will not be clearly visible. It will look like a circular shape. You can create a different look using small circular shapes or you can use a big circular shape whichever design you prefer the most.
Black Wall Paneling
The black wall panel looks stunning with amazing lighting. This is a unique concept that makes the pattern beautiful. Black color creates a shadow feeling which is graceful. This gives you a comfortable sleep mood and lowers the sounds.
White Wall with Wooden Panel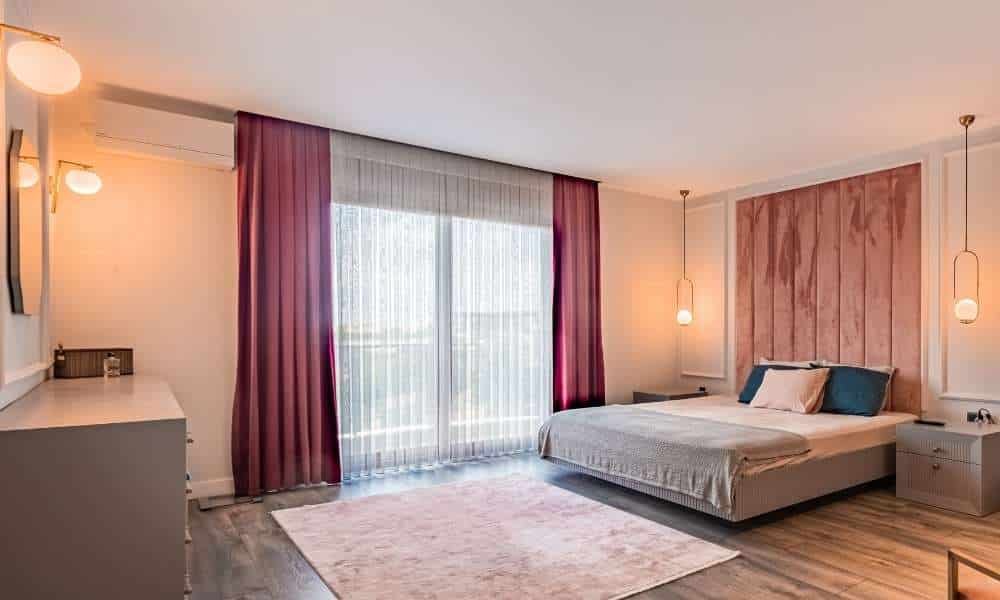 The white wall is always a classy one. It creates a magical outlook and a soft smooth vibe in your bedroom. Wooden panels can be added to your bedroom to make the look elegant. It creates a different look.
Wooden themes can be created in your bedroom but when arranged only with wooden panels, it looks classy.
The wooden panel goes well with the white walls. It makes a vibrant look. Adding designed lights makes it gorgeous.
Choose the Headboard Type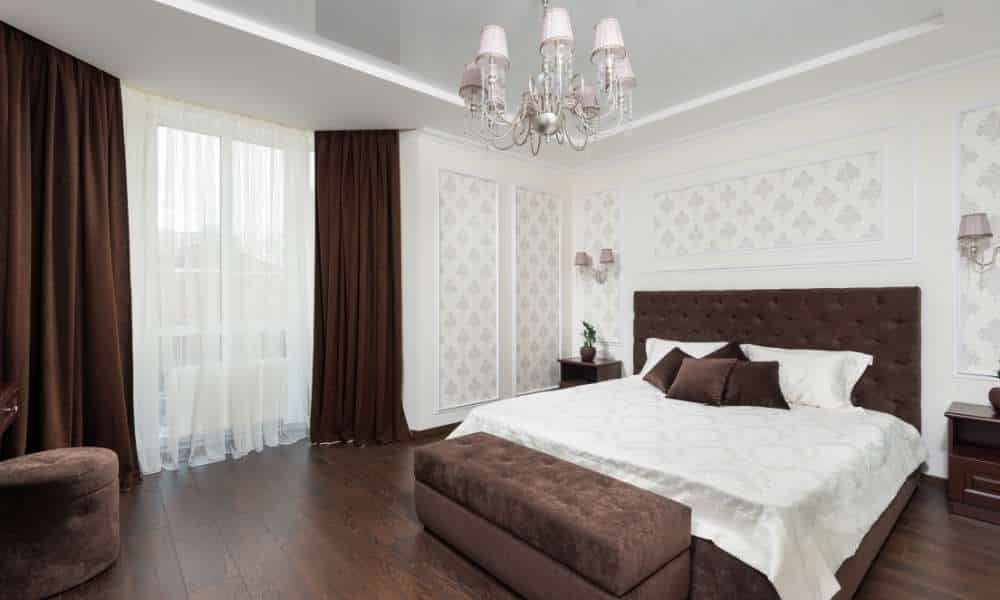 The headboard is an essential part of the bed. A bed is the focal point of a bedroom, so the headboard is the center of attraction.
You need a beautiful headboard for your bed. The selection of the beadboard type can be confusing. Some headboard ideas are given below:
Metal Headboard
Metal headboards come in a variety of designs and sizes. You can pick the size and shape you need. Customized headboards also look great. You can customize metal headboard designs too.
Hanging Headboard
This is basically the curtain headboard. To make this design, you need to cut the board according to the bed size. Cut at least in the standard size which has 18 inches width and 24 inches length. Then hang a curtain as a headboard. It will create a different outlook.
Colorful Headboard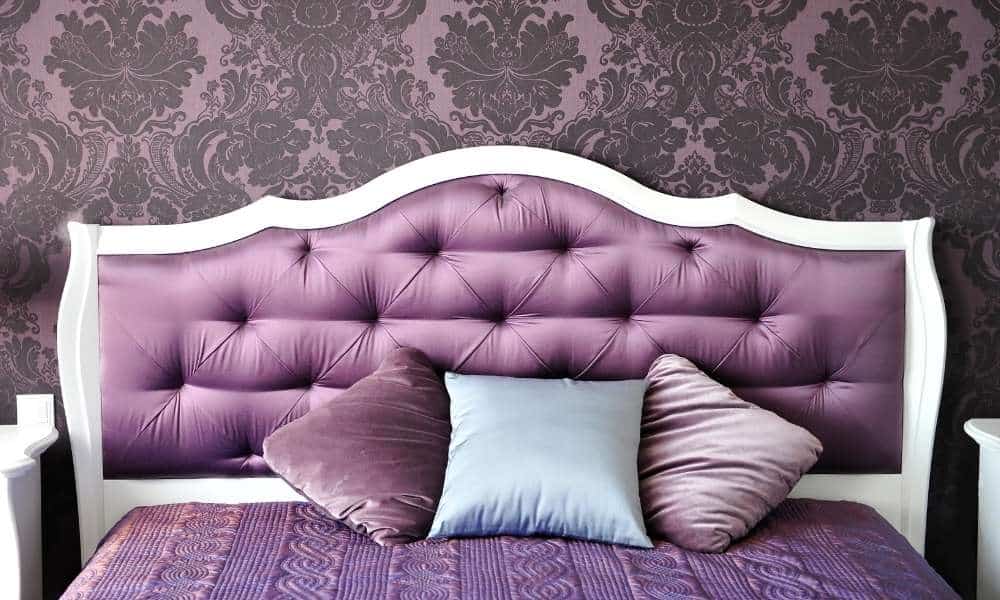 You should add a colorful headboard to your bed so that the room looks bright and pretty. Designed bold headboards create an aesthetic look.
Floral Headboard
Floral-printed or floral-designed headboards create a magical look in the room. These are beautiful designs that look outstanding and make your bedroom amazing.
Choose the Material Type
While learning how to decorate a long rectangular bedroom, you will learn the material types and their benefits.
Wooden Material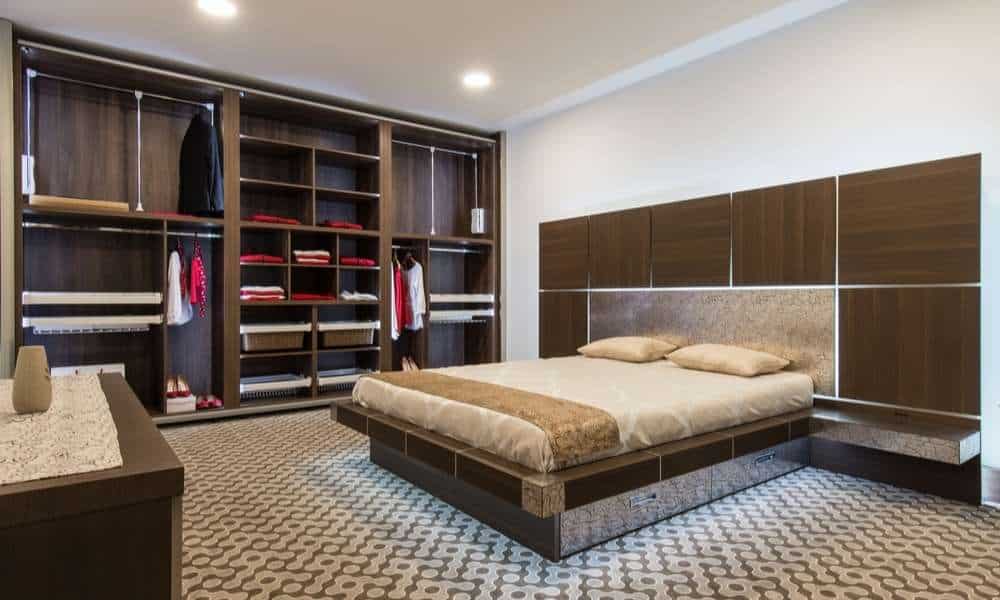 When you choose wooden material for the furniture of your bedroom, this creates a traditional outlook in your bedroom. Wooden furniture comes with so many patterns and designs. You can choose the design you like. 
Metal Made Furniture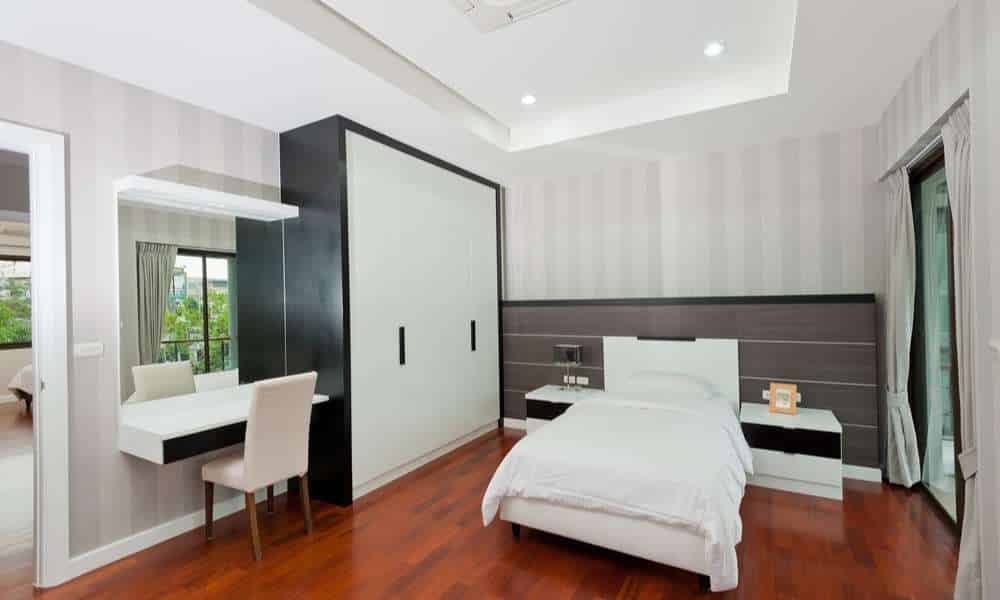 Metal is a sturdy material and comes with versatile designs. You will find them in various shapes and sizes available in the market. They are long-lasting and some metal furniture is rust-resistant as well.
Rattan Material
This is a weather-resistant material. That is why rattan material is usually used on beaches and tropical areas. This material-made furniture is easy to clean and they are long-lasting.
Choose a Theme
A perfect theme makes your room beautiful. You can choose any theme anytime. Switching the theme is fun. So there are a lot of themes that you can choose.
Floral Theme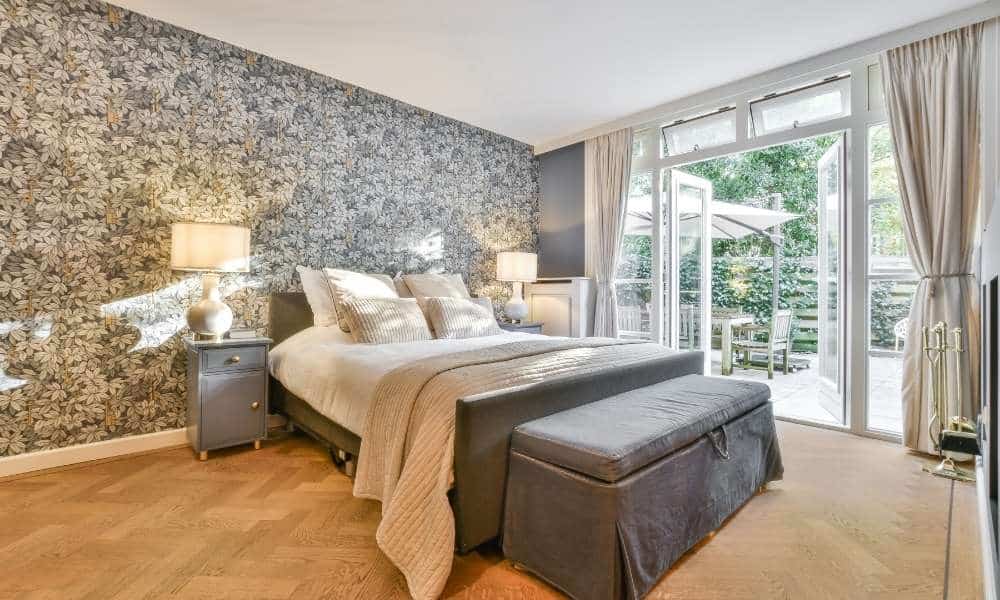 This can be one of the eye-soothing themes. The floral theme creates a magical outlook. It feels like a fairytale. The outlook and freshness make your bedroom a dreamland. You can keep floral-printed bedsheets, cushions, sofa covers, curtains, rugs, etc.
Lemon Theme
If you want a vivid outlook and refreshing outlook, you can choose a lemon theme. This will give you a rustic feeling and a warm fresh look. You can hang lemon-themed wall art, bed covers, cushion covers, and curtains with unique designs.
Arrange with Greenery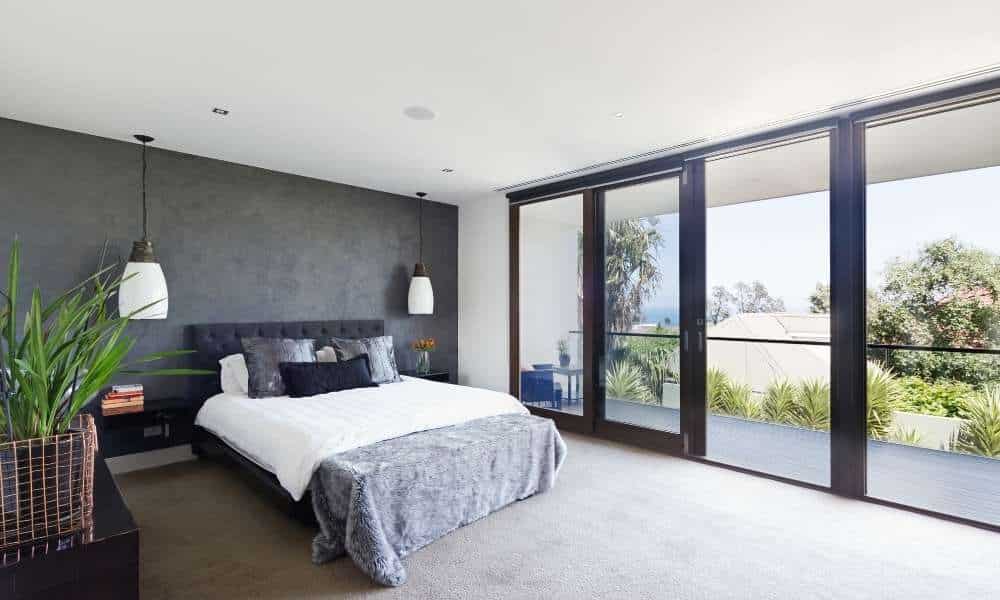 If you are a nature lover, this theme is for you. Adding greenery keeps your room looking natural and it gives you the feel of nature. Add small plants to the pots and arrange them or hang them. You can arrange it with faux grasses too. With these plants, you can place a light green shaded bed sheet and cushions.
Keep Everything Gray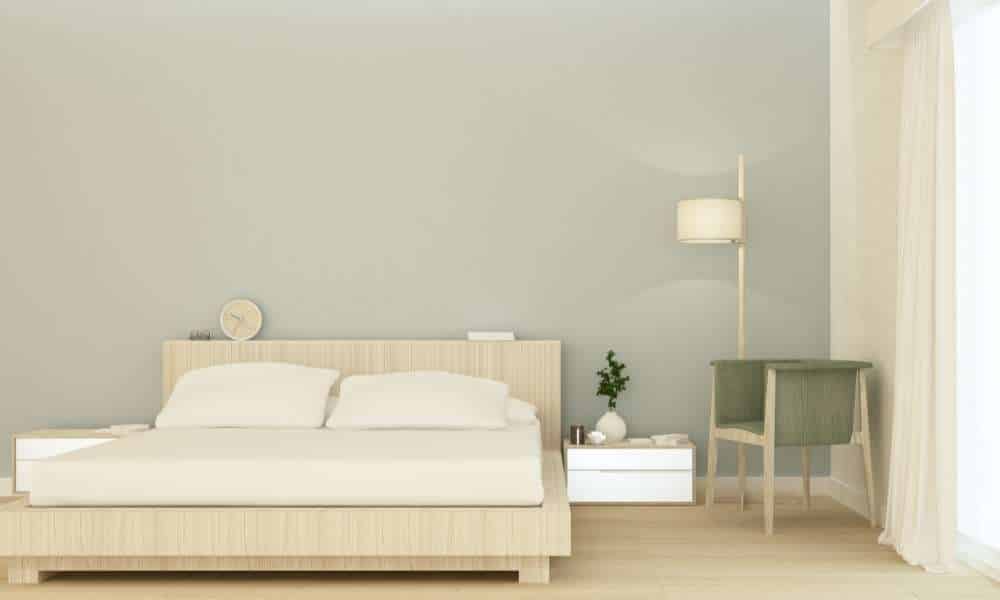 When you love the color gray, you can make a gray-themed outlook in your bedroom. Gray is an elegant color and creates a classy modern outlook.
When the theme is gray, the bed sheet, cushions, rugs, curtains everything should have a touch of gray and that looks amazing. To know more about how to decorate a long rectangular bedroom, keep reading.
Keep it Simple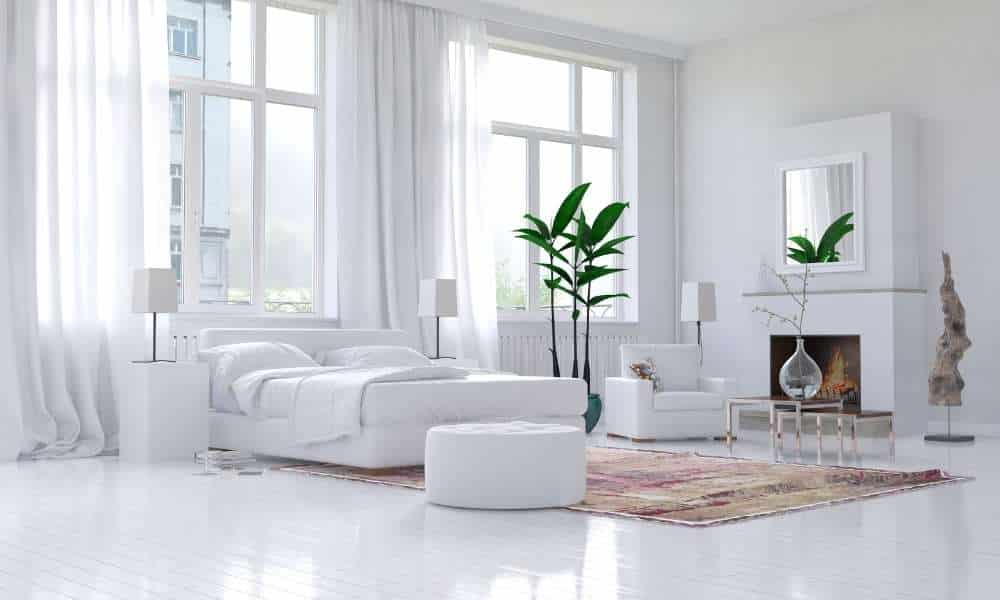 Sometimes a simple outlook looks classy. To maintain this simple theme, you need to arrange the room with a white pattern. White always creates a soft and classy look.
Keep the bed sheet and curtains white colored. Place small colorful cushions with bold colors. Add wall art and hang wall sconces on one side of the bed and create your cozy modern bedroom look.
Decorate With a Wide Window Pattern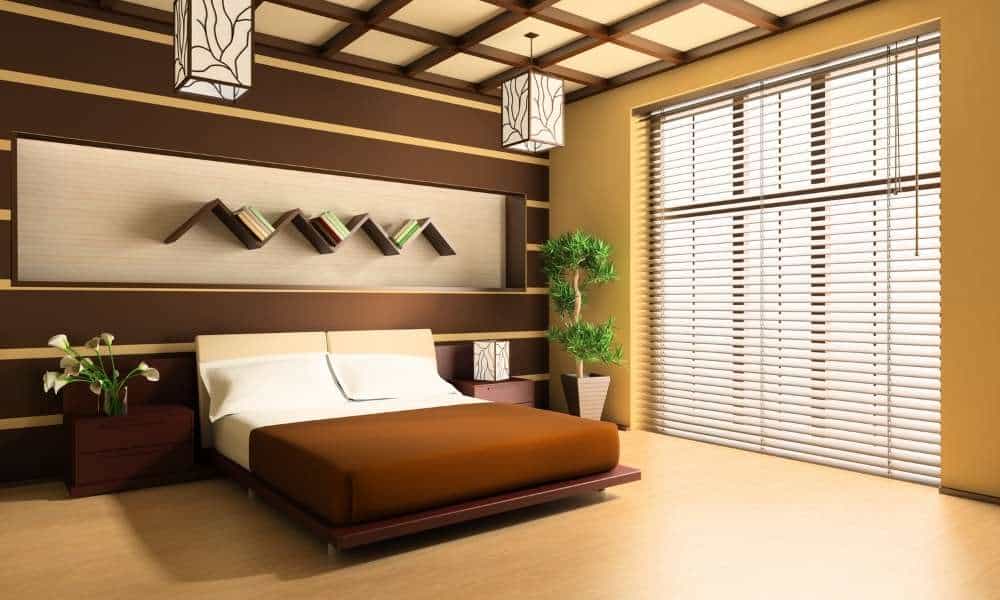 You are blessed if your bedroom has a wide window. This window hides the actual size of the room and your bedroom looks larger than it actually is. Drape soft-colored or floral curtains to create a cozy look and make a dreamy ambiance with the lighting.
Create a Royal Look
In a long rectangular room, you get a lot of space to place decorating items. If you want a royal outlook, you need to arrange expensive fabrics and glossy materials with gorgeous designs. Use velvet-covered cushions with bold colors that will combine with the outlook.
Keep the bed sheet color soft and the curtains golden colored. Use a round rug that goes well with the pattern. Add a golden wallpaper that will cover the entire room. Hang a chandelier in the middle of the room. The vivid glow will look mesmerizing.
Decorate with Mirror Theme
The mirror reflects the lights and creates illusions that your room looks bigger than before. Add a designed metal framed mirror in your bedroom. You can add a mirror at the end of the room to make the floor space look bigger. Another thing you can do is, Buy mirror-designed furniture or you can customize the furniture with mirror works. This trick also works to make the room spacious.
Add wallpapers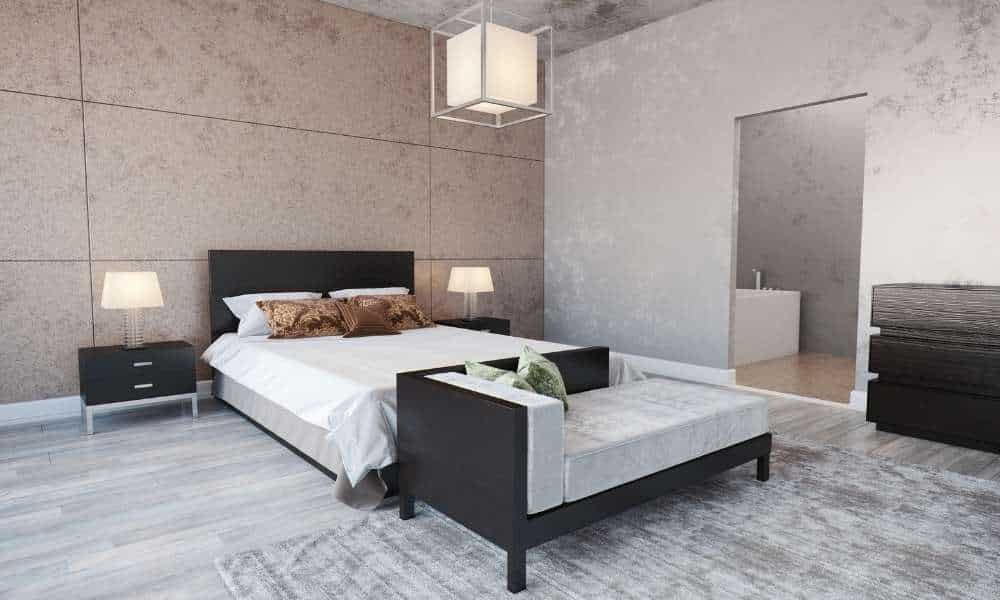 Wallpaper can be printed or theme based. You can pick a solid specific colored wallpaper. The colors make the outlook soft or glossy. It totally depends on the color shade you choose.
To make the room look wide and broad, add wallpaper on the ceiling. You can add the same wallpaper on the ceiling that you used on the walls. This trick will hide the edges of the walls and will look wide.
Be Tricky With Shadows
Shadows always create a different look. Play with light and shadows. You can keep the furniture colors light and the wall colors dark or you can keep the wall color bright and the furniture color dark and bold. Both combinations play with the shadows.
You can keep the short wall painted in a dark color and the long wall a shade lighter than the short wall. Then mount the wall sconces and this will create a different outlook.
Add Other Accessories
When you know how to decorate a long rectangular bedroom properly, you can set the perfect accessories for your cozy bedroom. Place a small ottoman or a devan which creates a royal vibe. Hang a chandelier or mount sconces or place lanterns in your bedroom.
You can hang string fairy lights too. If you want a natural touch in your bedroom, place a real plant which is planted in a pot. You can hang small plants too. Wall art or photo frames of your family should be mounted on the wall too. These simple accessories don't make the outlook crowded but pleasant.
Conclusion
A rectangular bedroom can be your open canvas if you know how to decorate a long rectangular bedroom in a sorted way. You just need to add the touch of your creativity and explore the magical outlook of your bedroom. Make it cozy, comfortable, classy, and beautiful.
Hope you have found this article useful. Now that you know how to decorate a long rectangular bedroom, decorate your room and share your experience with us. Write to us and share your opinions. Don't forget to comment below. Enjoy your day!