Round dining tables are unique ways to furnish a dining room. Everyone wants to make their dining room unique but do they know how to decorate a round dining table? It's easy and creates a mesmerizing look.
A dining table is a place where you get to gossip and spend quality time with your family and closer ones. So you need a comfortable feeling in that place. A decorated table will make your dinner charming and you will feel relaxed after a hectic day.
Round tables are easy to fit anywhere in the room even if the space is small. They are a space saver and give off a cozy vibe. You can make it look classy or create a theme-based outlook the way you want your dining table should be.
There are so many patterns and standing platforms. Shapes and designs of round tables are easily available in the market. The decorating ideas are easy but you need to consider some things and decide which items you want for your dining table.
You can choose a specific theme for your dining table. If it is theme-based, then other accessories also should be chosen according to that theme. Just make sure that the place does not look crowded. Keep the decorating items minimal but classy.
What Will You Need?
A round table with a beautiful stand: the table should be in a nice finish and choose a table that has a beautifully designed lower stand.
Chairs: choose bare wood chairs or chairs with upholstery. You will need 4-6 chairs for your table.
A lighting Option: For your round dining area, you just need a lighting fixture. Without any light, it will not create a vivid ambient. Again the mesmerizing design of the light will create an elegant outlook.
A rug: To keep the table and chairs stable, you should pick a rug to place underneath them.
Decorating Accessories: To decorate the round table, you need to put centerpieces and other decorative items. This can vary depending on the theme, table size, area size, budget, and many more things.
Decorating Ideas
If you are approaching to learn how to decorate a round dining table, you can try the ideas given below:
Pick a Beautiful Tablecloth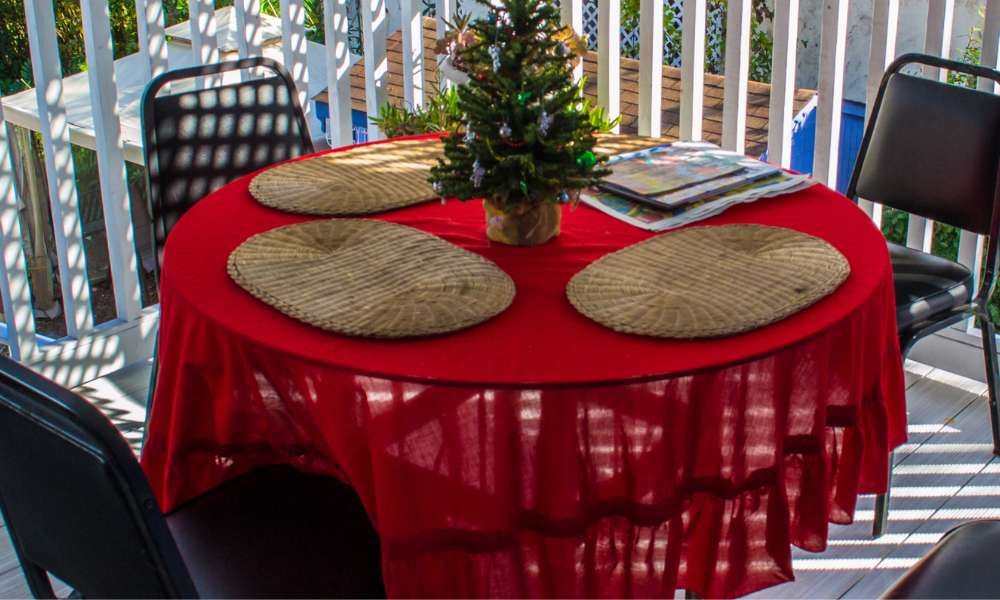 Choose a round tablecloth for your table. You should pick the color of the tablecloth according to the theme and environment. There can be beautiful lace on the edge of the cover. Soft and warm colors look classy. Though this is an optional thing, this looks nice with the decoration and gives it a royal look.
Add Placements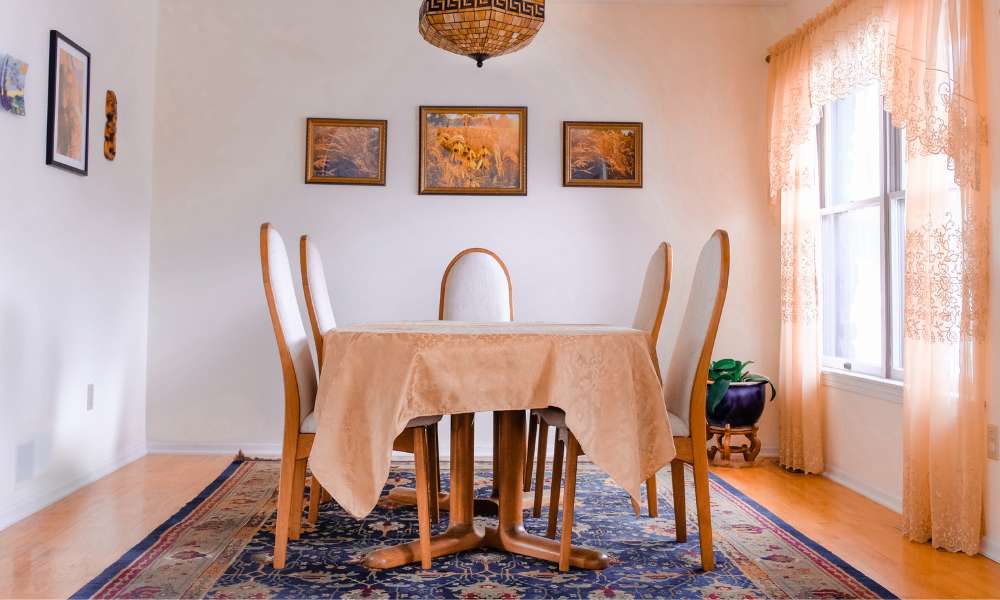 Nowadays many types of placements are available in the market. They come with a lot of designs. You can choose square-shaped or round-shaped placements. Golden or bold colors are perfect for placements. Pick sturdy rugs for prolonged use.
Add Some Flowers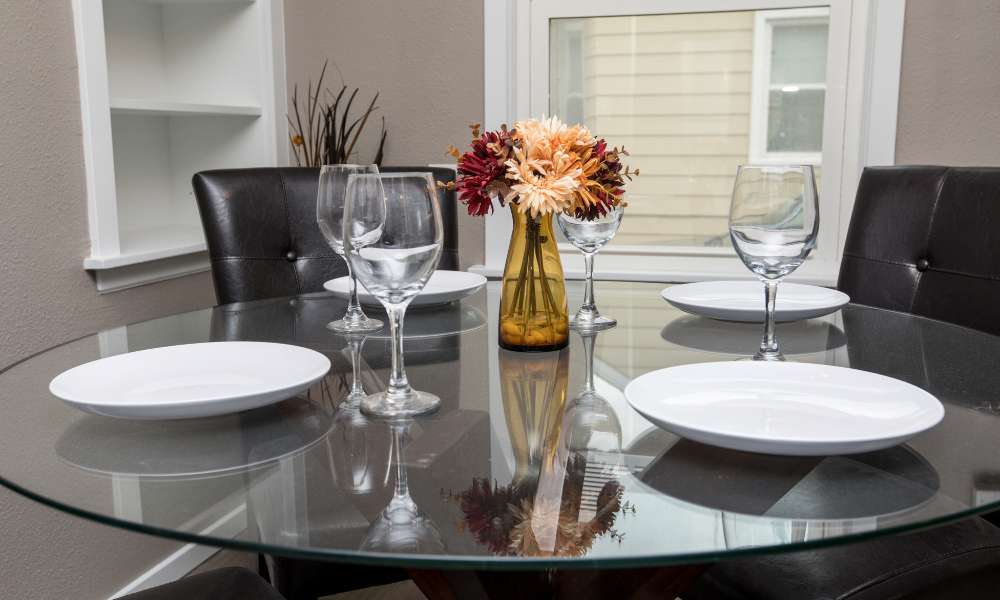 Nothing can be a good decorative thing than a flower. You may pick one type of flower with different colors or you can combine flowers together. Decoration with flowers is always attractive. It changes the entire environment. A bunch of flowers is great as a centerpiece. Choose colorful flowers and combine them together. For a soft look, you can pick white flowers too.
Place a Basket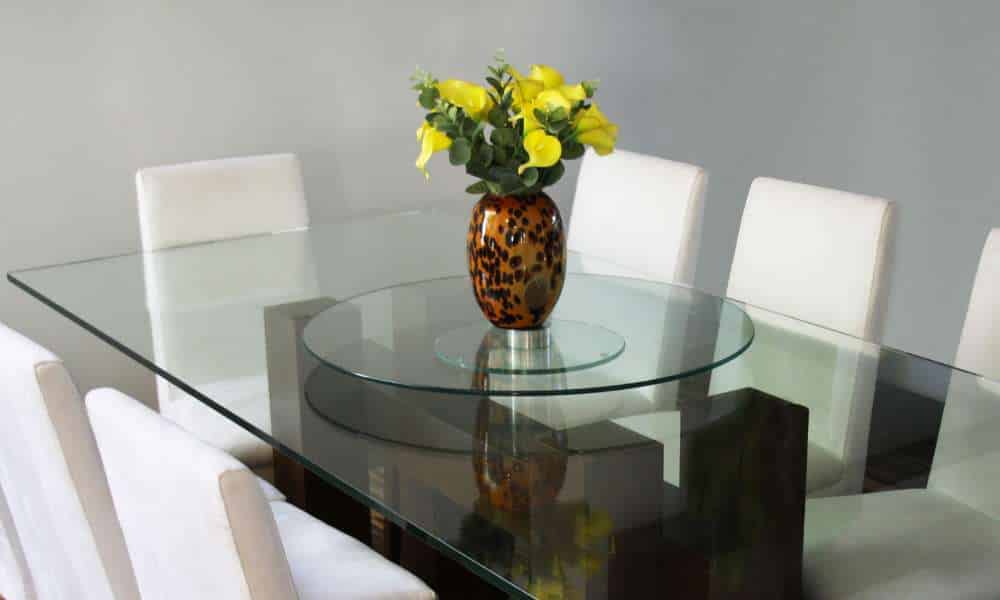 A basket full of flowers or mixed items look good. You can add decorative trays on the basket with a written quote. Use a motivational quote on the tray and place it on the basket as a motivator every morning. You can place lemons or other showpieces in the basket if you have a fixed theme for the decoration.
Place a Fruit Bowl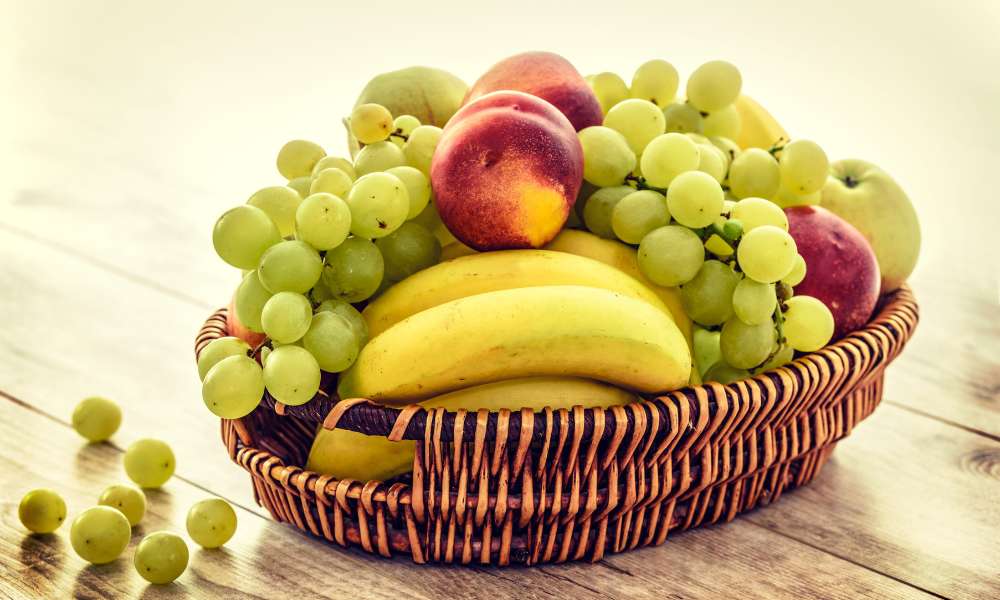 A fruit bowl is always an ideal thing as a centerpiece. It represents the area as a place having food. Keep mixed fruits to make it look colorful. You can keep fresh fruits or artificial fruits. Artificial fruits will not be rotten and can be used for a long time. But if you decide to keep fresh fruits there, notice if any fruit is getting rotten or not. You should keep changing them as fresh fruits will not remain fresh for long. But fresh fruits create an authentic vibe. Nowadays some artificial fruits also look like real ones with the magical creativity of the artists.
Add a Vase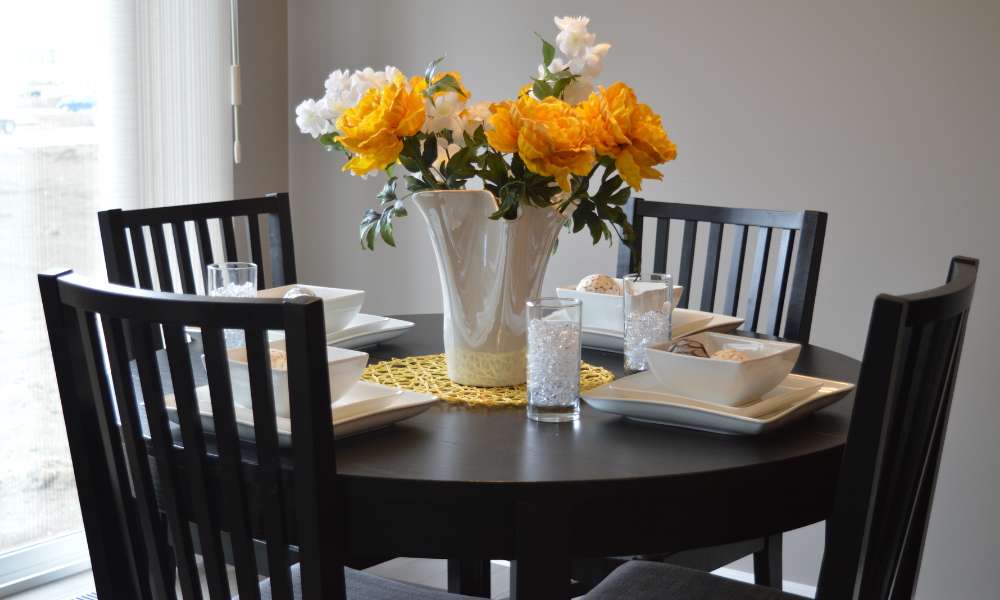 A vase looks elegant as a centerpiece. Pick vases with gorgeous designs. They create royal outlooks. Choose calming flowers for your vases. You can place a large vase or two thin vases in the center. Bold-colored flowers look good with these vase decorations.
Place Potted Plants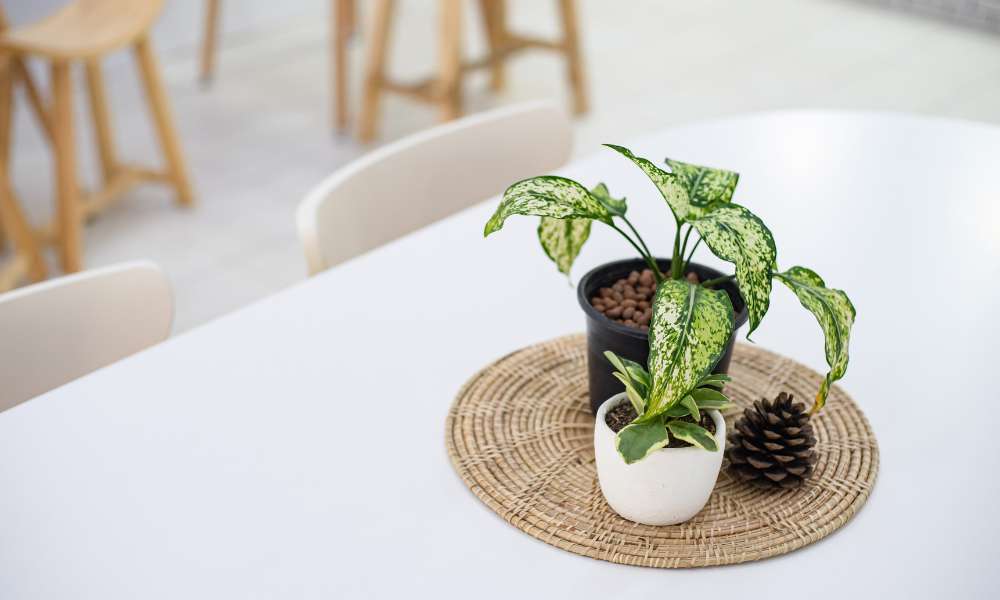 If you are a plant lover, then give your table a botanical outlook too. There are so many potted plants available in the market. But you need to pick the tiny ones. Otherwise, your dining place will look overwhelming and busy. Small potted cacti or aloe vera or other small plants with pots can be kept as a centerpiece on the table. It adds a cute green vibe and you will feel fresh with this greenery.
Pick Some Candles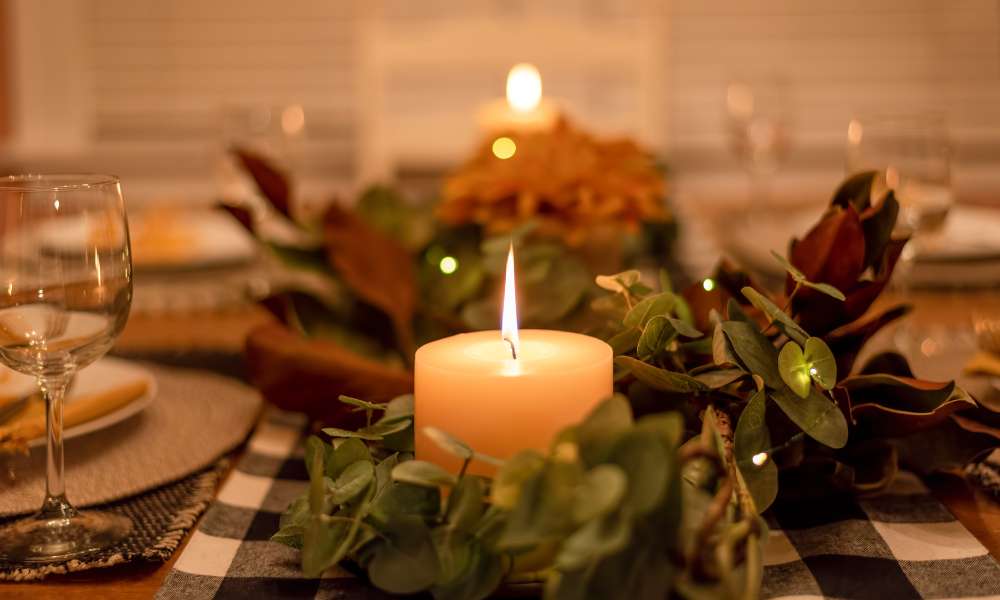 Who doesn't love a candlelight dinner? Candles are always eye-soothing and create a warm vivid outlook. You can pick colored candles or only white large candles. Scented bold candles are also great. If you have kids and there are chances that the candles may fall down, then you can pick artificial LED candles too. They create the same vibe without any risk. So this is more relaxing.
Add Some Decorative Glasses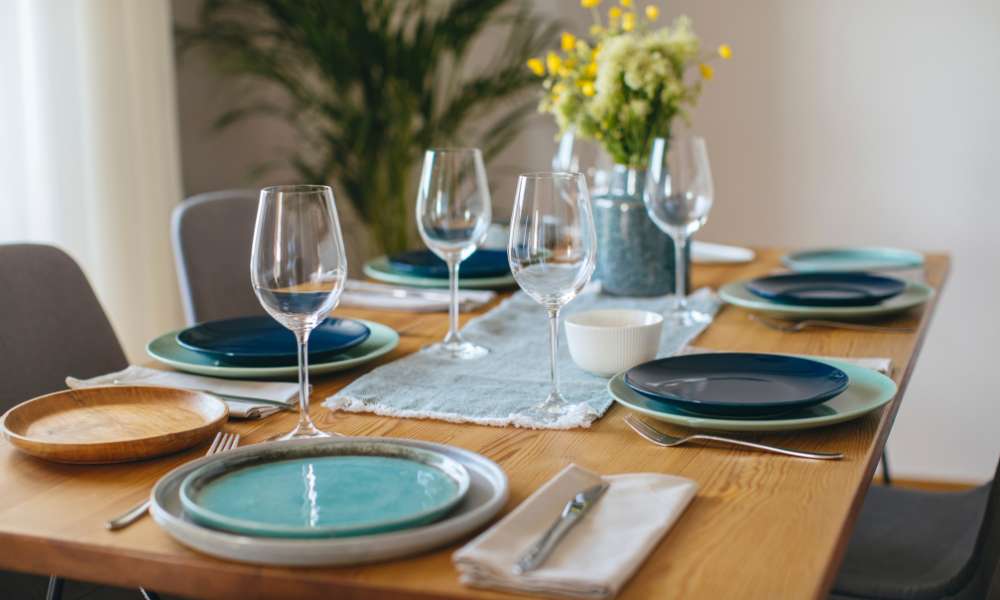 Decorative glasses are fashionable and classy. You can combine different-shaped glasses together. Traditional glassware also can be picked.
Choose Chairs with Thin Legs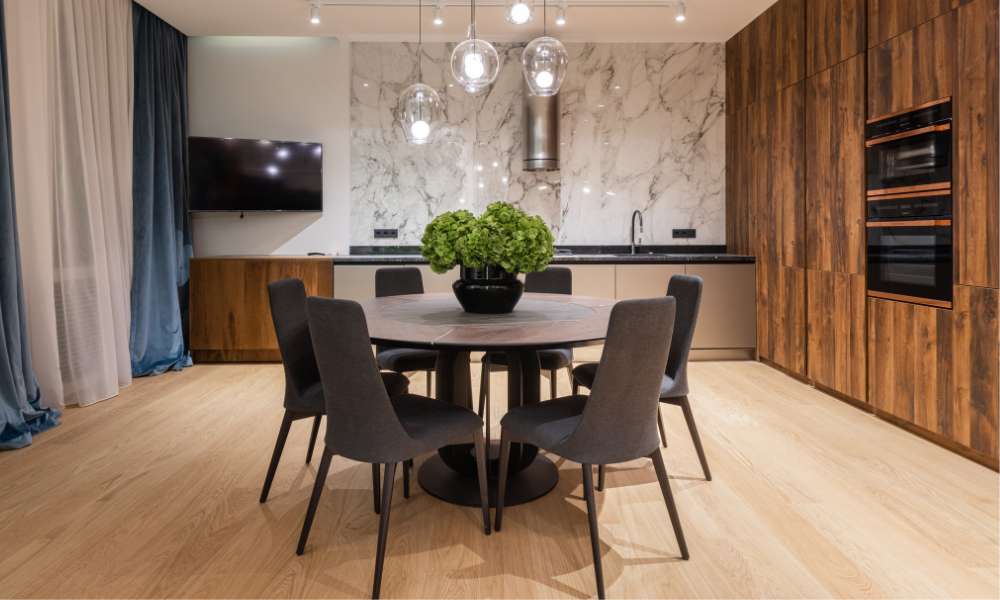 When choosing chairs, you can pick chairs with thin legs which will save space and will not look crowded. This is optional but designer chairs with thin legs are a great choice option.
Keep It Formal
To create a formal look, you can choose a white theme. Choose the chairs with upholstery and pick a sorted beautiful centerpiece. Keep the decoration simple but elegant.
Add a Chandelier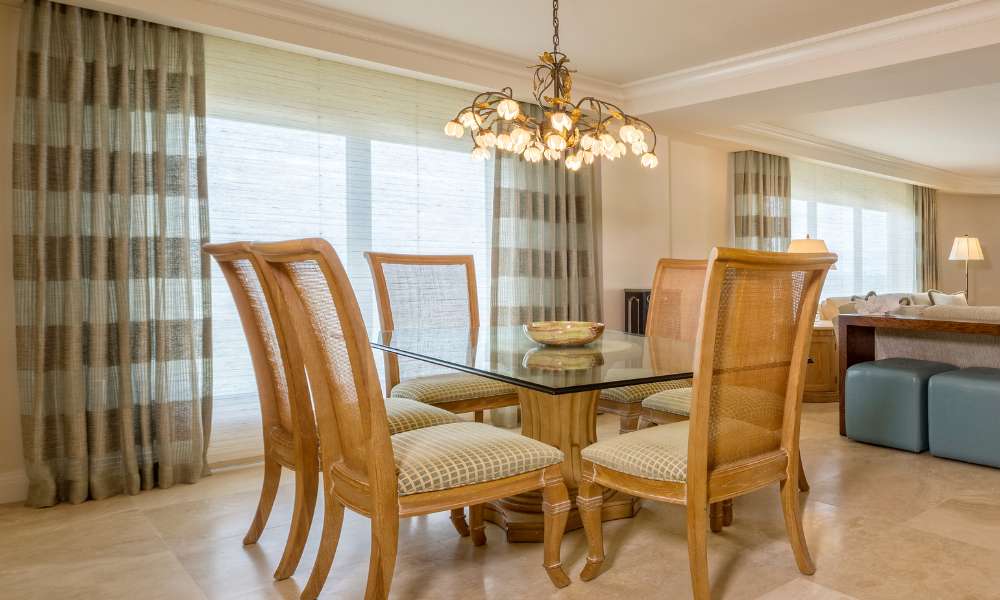 Your decoration is totally incomplete if you don't put a beautiful chandelier there. It creates a mesmerizing elegant outlook and makes the place luxurious. It brightens up your dining table and creates a gorgeous vibe.
Why is a Round Table Beneficial?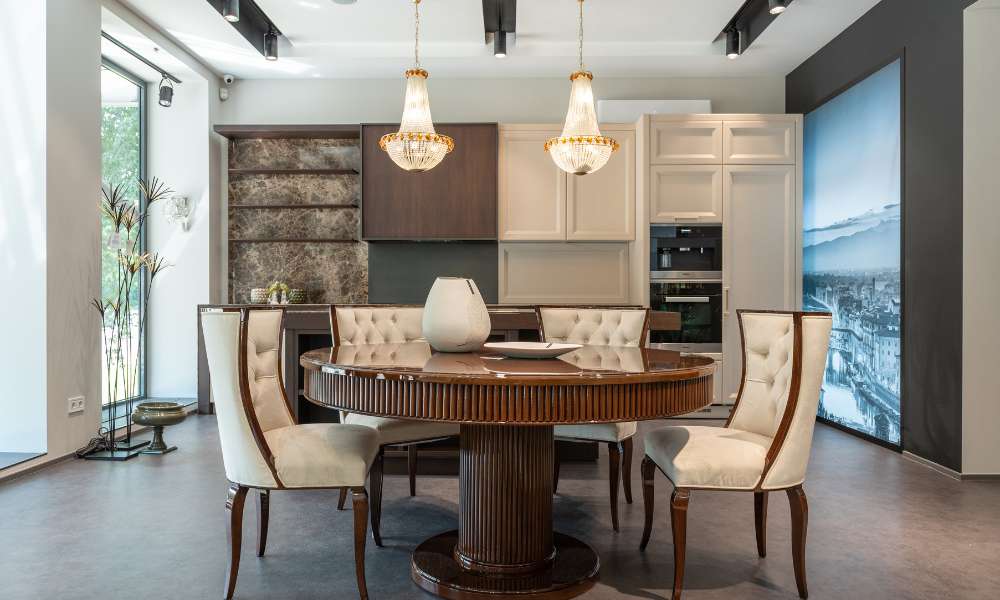 If you don't have a very big family, then you can comfortably choose a round dining table for yourself. In Fact, this will be the best idea for you. This saves a lot of space and you can fit it anywhere within a short space. A round table is a beautiful solution for you with a classy look when you don't have space for a square table.
Conclusion
The dining area is the place where we spend our best quality times of the day. So the outlook of that place should be eye-soothing and elegant. In this article, we have shown how to decorate a round dining table with different furnishing accessories. Hope you have enjoyed this article. Let us know your opinions and try the tricks for your dining space. Enjoy your day!