Do you know why polyester sofas are so popular among people? Because they are beautiful and heavy-duty. They are stain resistant and the color doesn't fade over time. Moreover, polyester sofas come at a reasonable price. If you have one or are planning to buy one, learn how to clean polyester sofa.
These are easy to clean and you don't need to toil much while cleaning a polyester sofa. It is generally placed in the drawing room or living room. So it gets tortured more.
There can be coffee, juice, or milk spillages. If you have a pet, then the sofa can be full of pet hair, and sometimes your pet can pee on it which is annoying but you must clean that quickly otherwise the awkward bad smell will sit on the fabric
Learn how to clean polyester sofa from this article and keep your beautiful polyester sofa clean.
What Is Polyester Sofa Made Of?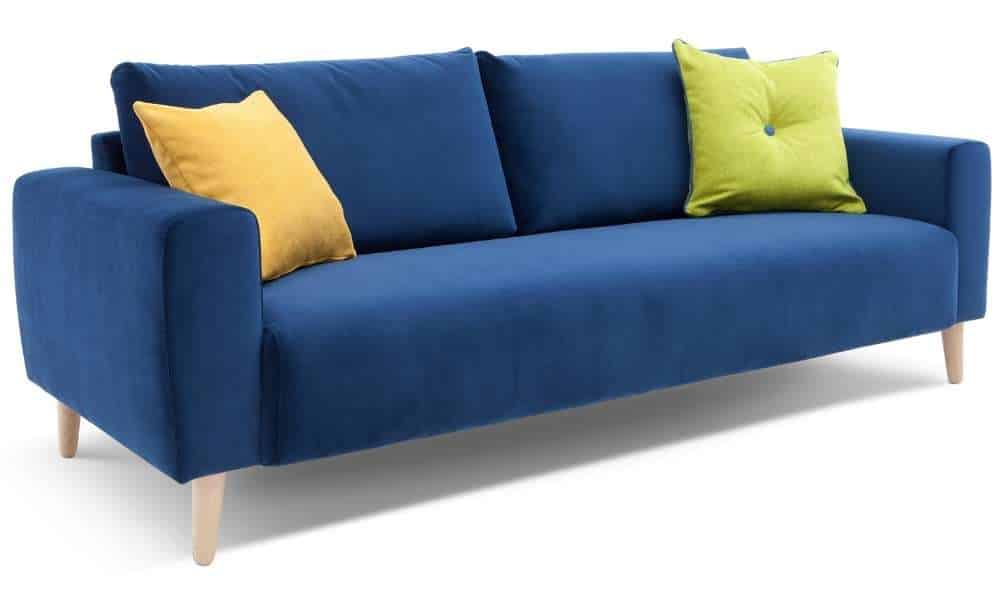 It is made of polyester fiber. Polyester is a polymerized fiber that is procured from petroleum, air, coal, and water.
Polyester fabric is strong and resilient because of its stable polymers. The advantage of polyester fabric is, that it is strong but lightweight. You can buy it from any local shop and this immense availability is also the reason for its popularity. As polyester sofas cost less and have so many advantages people choose polyester sofas for their living rooms.
Process Of Cleaning
There are so many ways of cleaning it. First of all, you need to clean the loose dust, and then you may start deep cleaning.
If you maintain your polyester sofa properly, it will serve you for a long period. It is sturdy and regular cleaning can keep the outlook like a new one. Cleaning processes are given below:
Sprinkle Some Baking Soda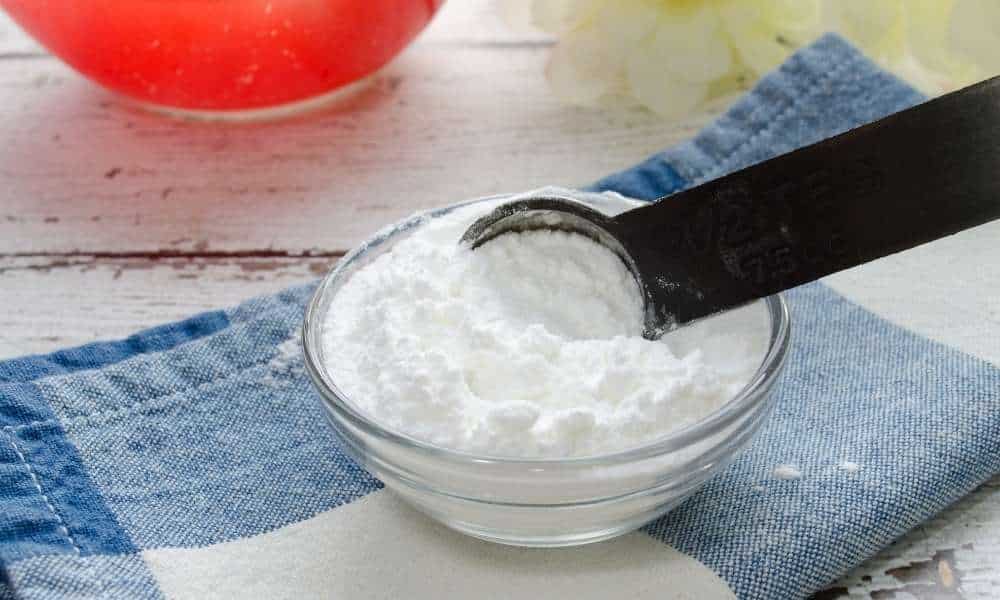 Before you start the cleaning process, you need to make the environment smell fresh. Sprinkle some deodorized baking soda all over the sofa and let it sit for two hours.
Vacuum Properly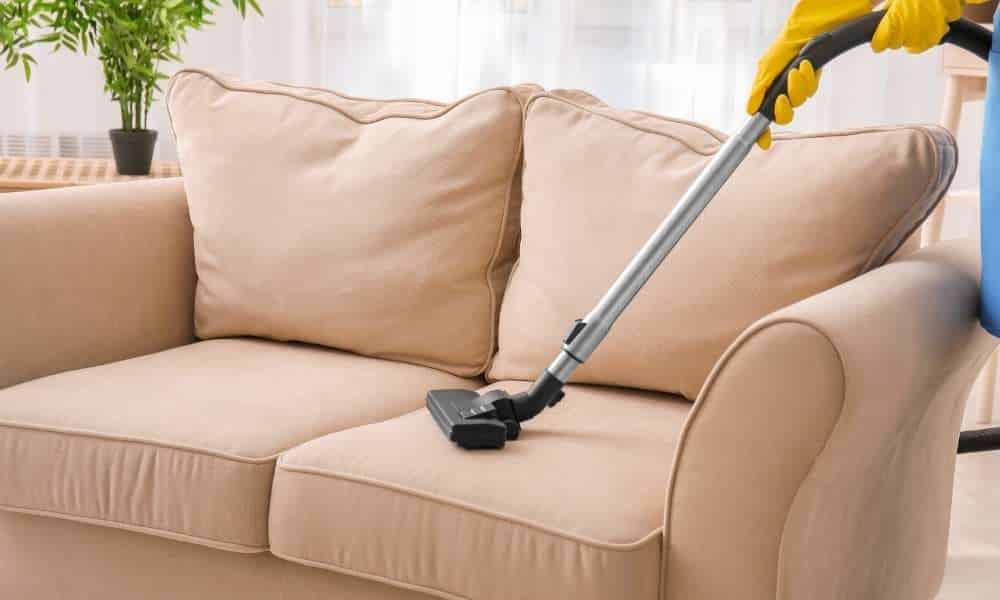 Vacuum the entire sofa using a strong vacuum cleaner. It removes dust and other loosened debris from the sofa.
If there are pet hair or dead skin cells, that will also be removed after vacuuming. Vacuum every nook and cranny and also the crease areas so that there is no left dust on the sofa.
Use A Sticky Lint Roller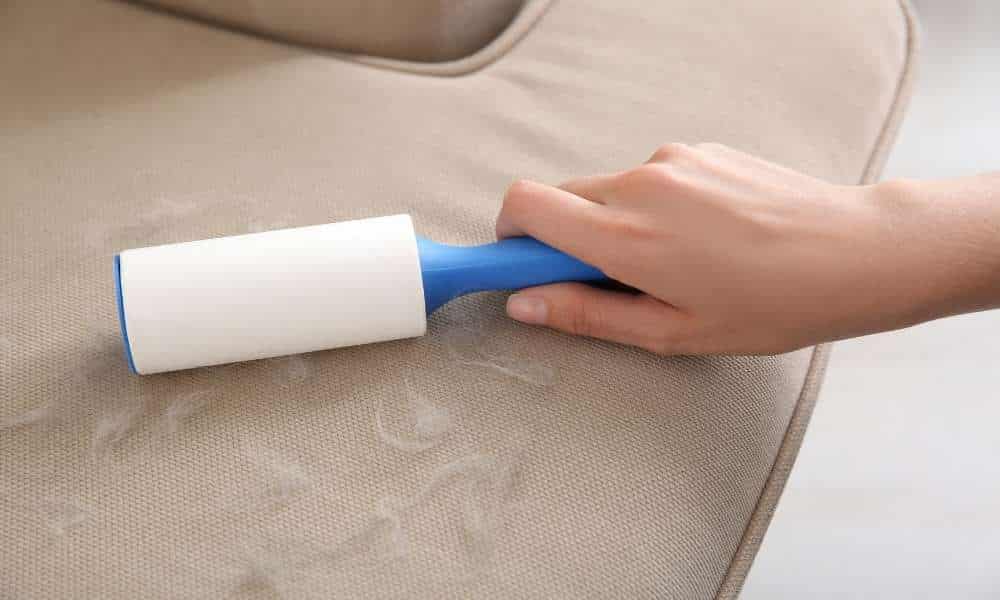 To get rid of pet hair, the most effective way is to use a sticky lint roller. Run the roller all over the sofa and all the pet hair will be out from the sofa like magic.
Check The Code First
Before you apply any cleaner, you must check the code.
There are codes in your polyester sofa from which you can get to know the allowed options. If there is a "W", then you can only apply water. When there is " S", that means you can apply solvents to clean your sofa.
If you see the code "W/S" that means you can apply both liquid and solvent cleaners. But if there is an "X", that means you can only dry wash it and vacuum it. 
Use Warm Water With Vinegar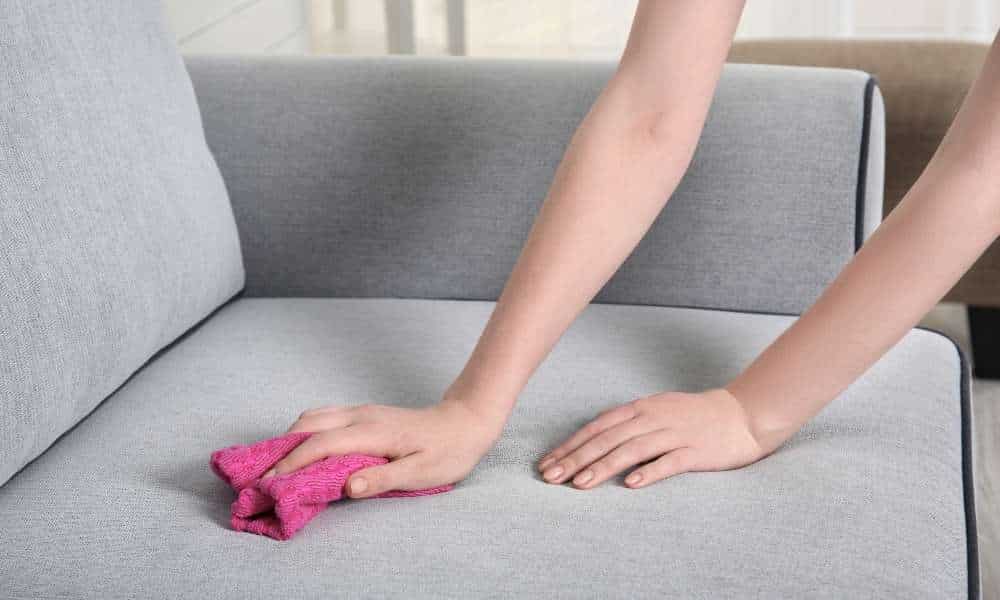 Mix one cup of warm water with one cup of vinegar. After mixing properly, dip a paper towel in the mixture. Wring it properly so that there is no dripping water. Then dab the paper towel on the stains until the stains are gone. You can rub gently but don't be harsh while rubbing.
Use Mild Detergent With Water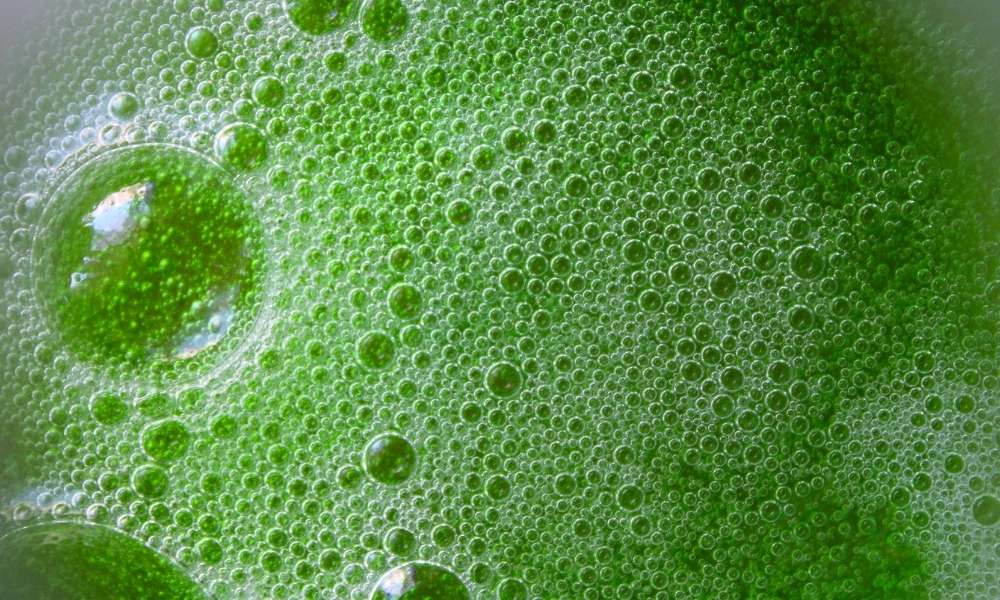 Using mild detergent mixed with water can be a nice idea. Detergents are powerful cleaners. If you choose a strong detergent, that can be harmful to your polyester fabric.
So you have to use a mild detergent that will do the job without any harm. Spray the detergent mixture on the stains and rub with a soft sponge.
After that, wet a paper towel and wring it. Then dab on the loosened stains and remove them gently.
Use White Vinegar And Baking Soda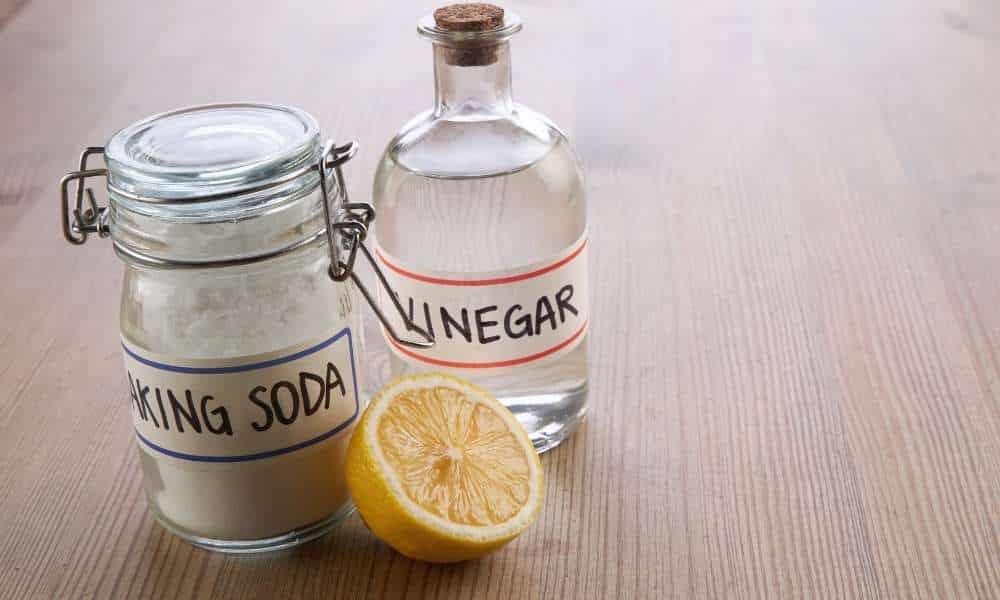 White vinegar is a natural cleaner and baking soda is a powerful cleaner. Together they are highly effective to clean stubborn stains.
When the stain is deep, don't rub it. Rubbing only spreads the stains. Apply vinegar on the spots and sprinkle baking soda over the vinegar.
Let it sit for 1 hour and then wipe it off gently with a wet rag. After that, use a dry clean cloth to dry off. You can use a hair dryer too.  
Clean Blood Stains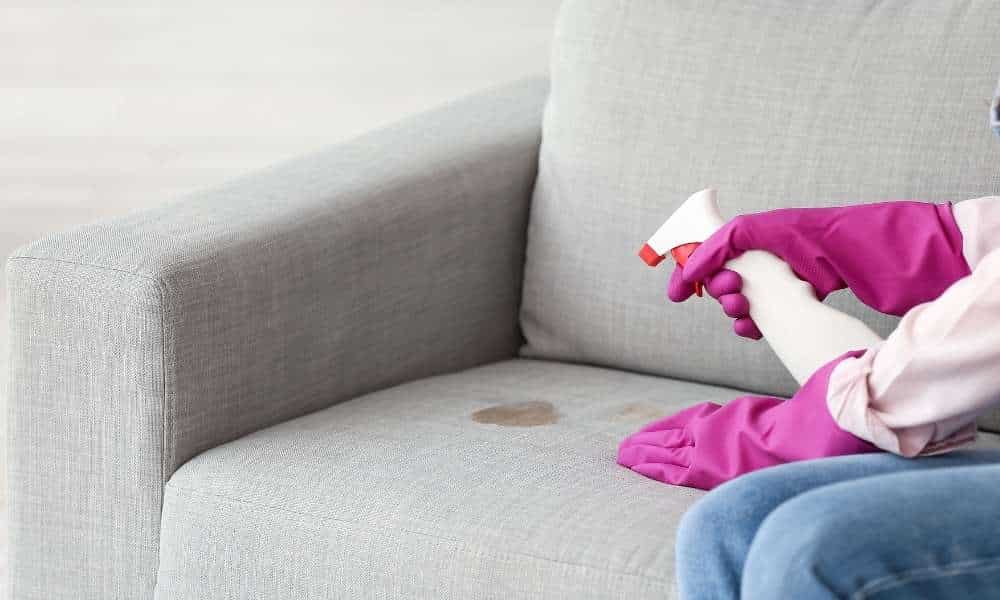 Blood stains get stubborn once they are dry. You need to put 3% hydrogen peroxide in a spray bottle and spray it on the blood stains.
Let it sit then wipe it off with a dry paper towel.
Clean Ink Stains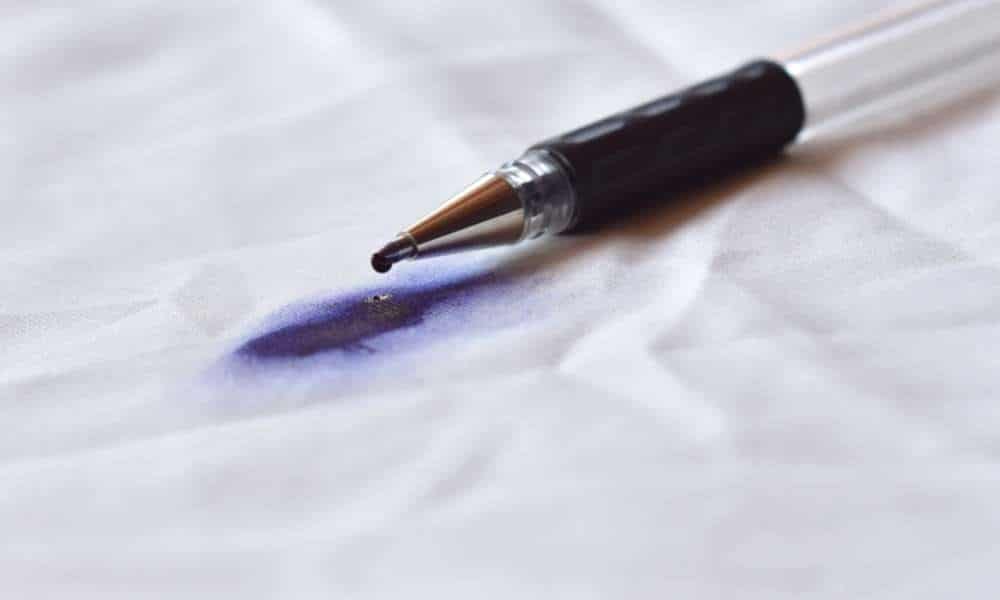 If you have children, then it is normal to have ink stains on your polyester sofa. The most effective thing that removes ink stains like magic is alcohol. That's why often people use hairspray to erase ink stains as it contains alcohol. You can use hydrogen peroxide too.
Remove Chewing Gum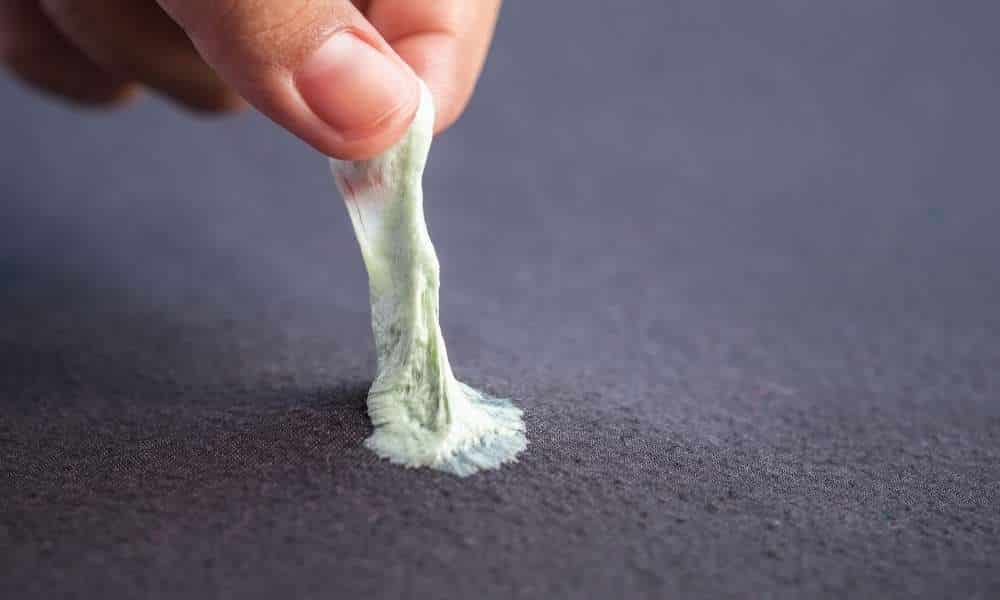 Children always keep doing mischievous acts. They often attach chewing gum to the sofa. This can seem hard to remove but don't worry.
As you are learning how to clean polyester sofa, you should know this trick too. Rub ice cubes and harden them as much as you can. This way you will easily be able to remove chewing gum from it.
Clean Up Grease Stains
When there is dried grease and you are confused about how to clean polyester sofa when there is grease, we have a perfect solution for you.
Make a paste of baking soda and water. Now apply a thick layer of that paste over the grease. Let it sit for two hours.
Now take a soft-bristled brush and rub on the loosened debris from grease. After that, dip a sponge in dish liquid and rub it on the grease area. Once the grease is gone, wipe it off with a clean wet rag. Dry off with a hairdryer. 
Clean Urine Stains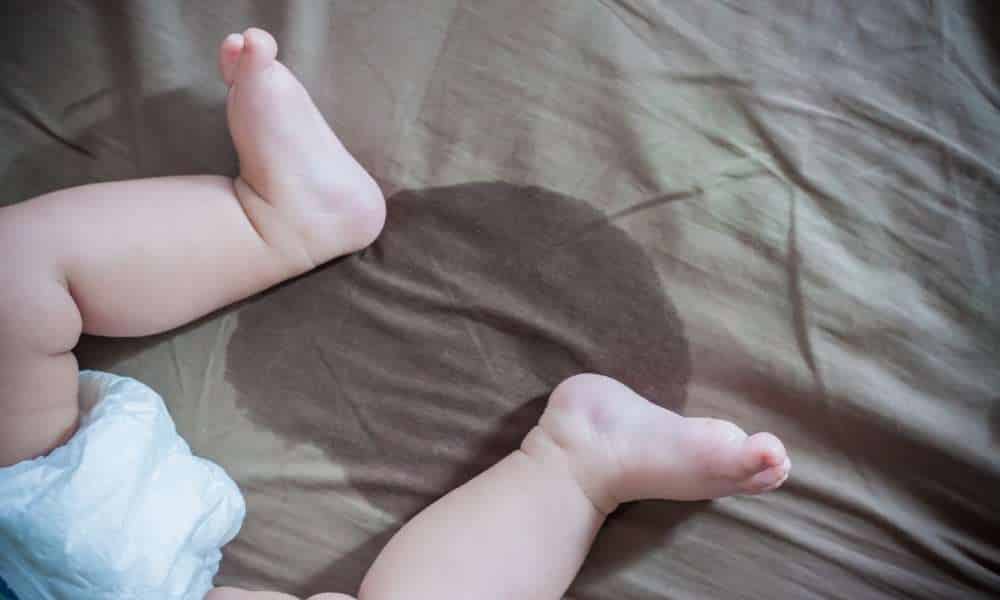 If the urine has been dried on the sofa, then it is quite tough to remove but it is not impossible. Spray 3% hydrogen peroxide on the stained area. Let it dry.
Then sprinkle some deodorized baking soda and let it sit for 5 minutes. After that, vacuum the baking soda and it leaves a nice refreshing smell.
Blot Any Spills Quickly
Whenever there are any spillages, blot the liquid with a clean dry rag or a paper towel. Extract as much liquid as possible. Then sprinkle some deodorized baking soda and let it sit for one hour. After that, vacuum the entire space, and if there was any bad odor that will be no more.
Precautions
There are some precautions that you should follow to maintain safety. Some of them are given below:
Use Water Wisely
When you are using water to clean it, you need to know where you should use warm water and where you should use cold water.
When there are normal stains, you can use cold water. But when there is grease on your sofa, you should use warm water to soften the grease so you can easily remove the grease.
Don't Saturate Much
One thing you should keep in mind is that these germs will highly damage your sofa. So be careful about that.
Use Solvent Sprays In A Ventilated Space
Solvent sprays contain harmful chemicals sometimes. If you don't use it in a well-ventilated area, that can be harmful to you and your family. So always use sprays in a ventilated place and don't forget to wear gloves when you are cleaning with a commercial cleaner or harmful chemical products.
Conclusion
They are heavy-duty sofas but you need to keep them clean always to expand their lifespan and make them long-lasting while maintaining good quality.
In this article, we have shown you the easy processes of how to clean polyester sofa. Use the tricks and let us know your experiences. Share your opinions and don't forget to comment below. Enjoy your day!