A rug creates an aesthetic look and makes the living room/sitting room look spacious. It completes the outlook of the living room. If you know how to place rug in living room with sectional, then you can create different outlooks and your room will look beautiful with your creative touch.
A sectional sofa is mostly a big one. Even the smaller sectional one takes up a lot of space. When you place it with a sofa, maintaining the theme is essential. If you match it with the furniture colors and the wall color, this will create a vibrant look.
There are different patterns of it and the sofas come in a lot of sizes. You can get a lot of color variety available in the shops. So if you just know it, then you can decorate your living room according to your choice and create a perfect outlook. 
There are various types of it that are made of different fabrics and their advantages are also different from one another. Firstly of all, you need to know the benefits of each type of so that you can choose the best one for you. The characteristics of some popular are given below:
1. Sea Grass Rug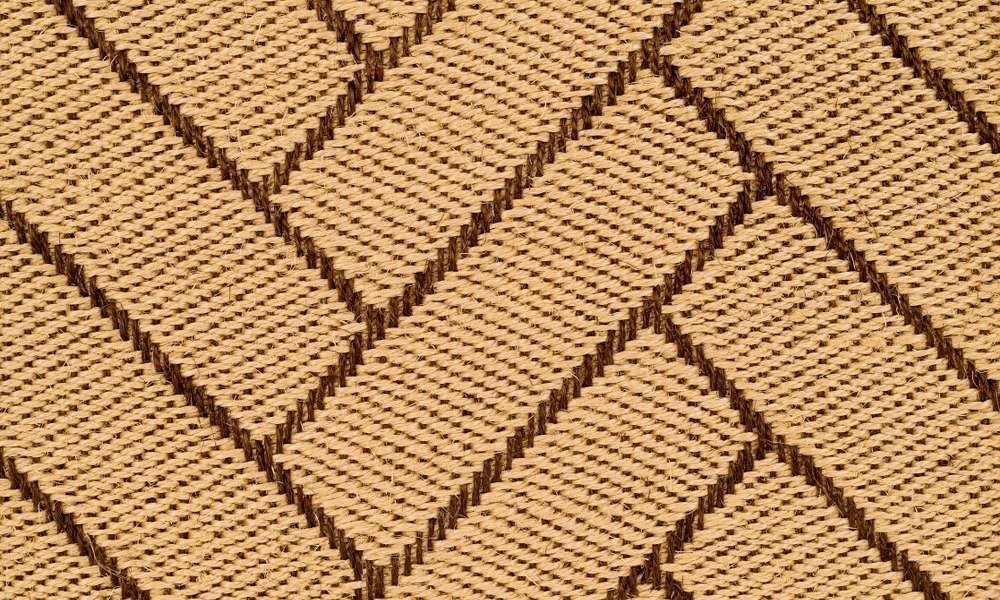 Seagrass items are made of natural fiber and are heavy-duty. These are water resistant. So moisture can not affect them much. They are stain resistant too.
They don't fade even if you keep them in direct sunlight. These may not be that soft but they are perfect for your sitting room.
These can be used in mudrooms too. Seagrass grows in the water. Basically, it is one kind of flowering plant. So, They are inexpensive as well.
2. Synthetic Rug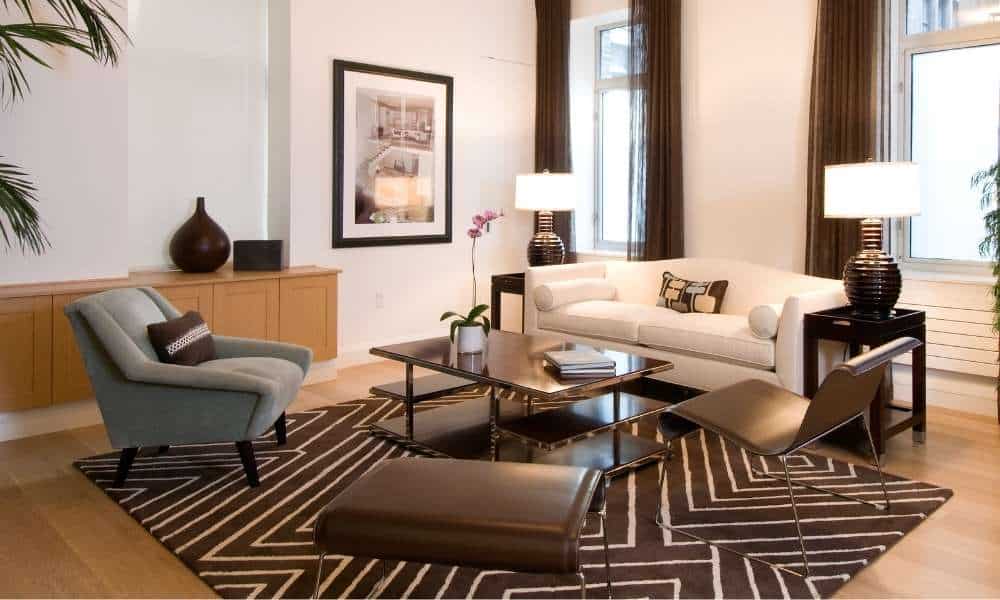 These are comfortable to use and they are available at a cheap rate in the market.
These are soft and they cost less. They don't fade in direct sunlight and these are easily machine washable. So you can choose a synthetic too.
3. Wool Rug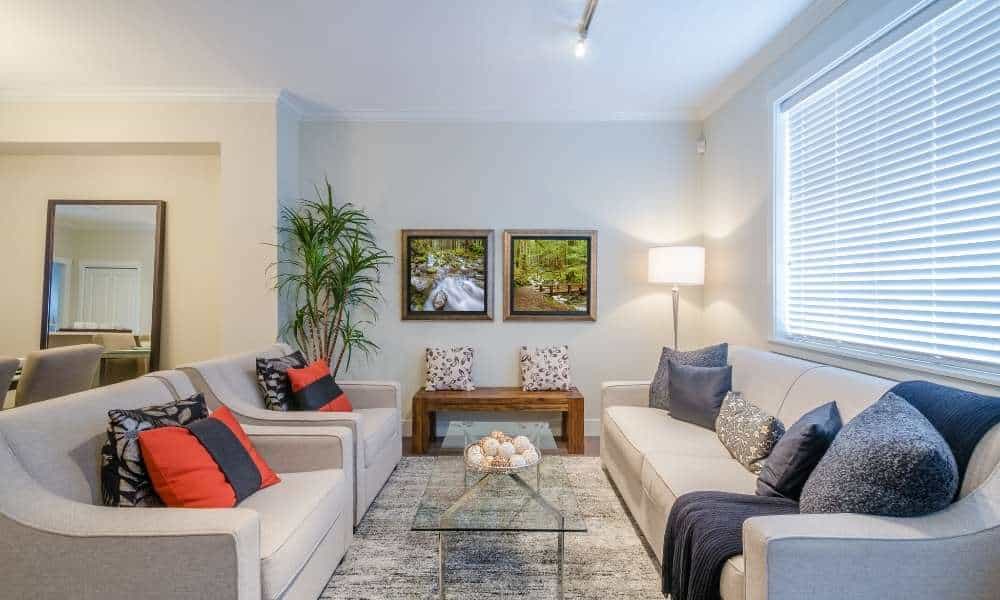 These come in a variety of colors and you have the opportunity to choose any shade and design from them. Wool things are water-resistant and heat-resistant. Therefore, They have super absorbing capability.
These make your feet feel comfortable and they are beautiful. These are highly durable and long-lasting. You can choose your desired pattern.
Another advantage is, that it is flame resistant. Wool can be a great option to choose but one thing you need to keep in mind is that your wool should not be in a wet condition for long.
4. Cotton Rug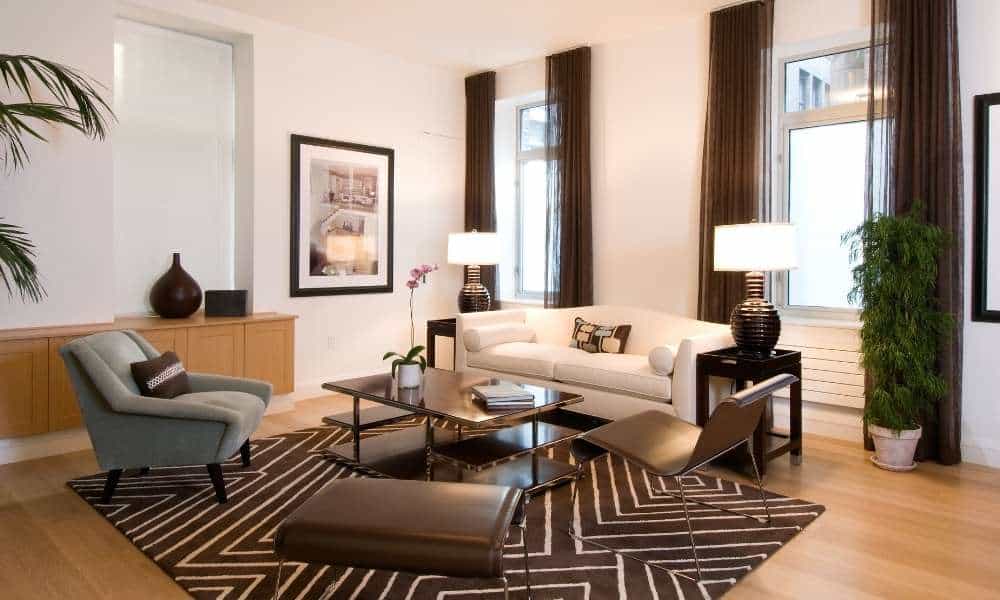 You will find a ton of patterns, colors, and designs of cotton system. This also has the benefit of reversible use.
But cotton can be faded over time and the lignin of the fabric may damage. If you maintain this, then you will be able to use it for a long time.
5. Jute Rug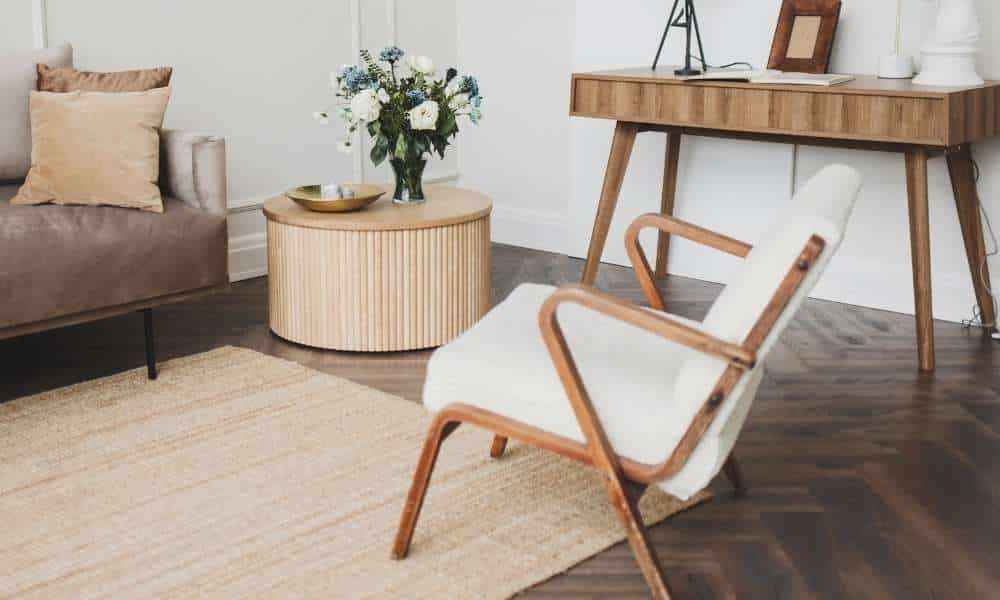 These are low costing that has a quick-absorbing capability. You need to clean gently. These are made of jute fibers. However, Jute fibers are collected from the jute plants.
Jute are eco-friendly and they can be layered with others to create a rustic look. To know how to place rug in living room with sectional, keep reading this article.
Shape And Size
Before you buy it for your sitting room, get an idea about the sizes. Plan a layout for your room.  
The size will depend on the size of your room and the pattern you choose. There are of 6'×9′, 8'×10′, 9'×12′, and 10'×14′ as standard sizes. For a small one, you may choose one that is 6'×9′ in size. If your room is of average size, you can choose that is 8'×10′ or 9'×12′ in size. For a large-sized room, you need that is 10'×14′ or 12'×14′ in size.    
Patterns Of Arrangement
Arranging it with a can be tricky. As you are learning how to place rug in living room with sectional,  you should know some amazing patterns that you may choose for the arrangement of your living room.
Place At The Centre Point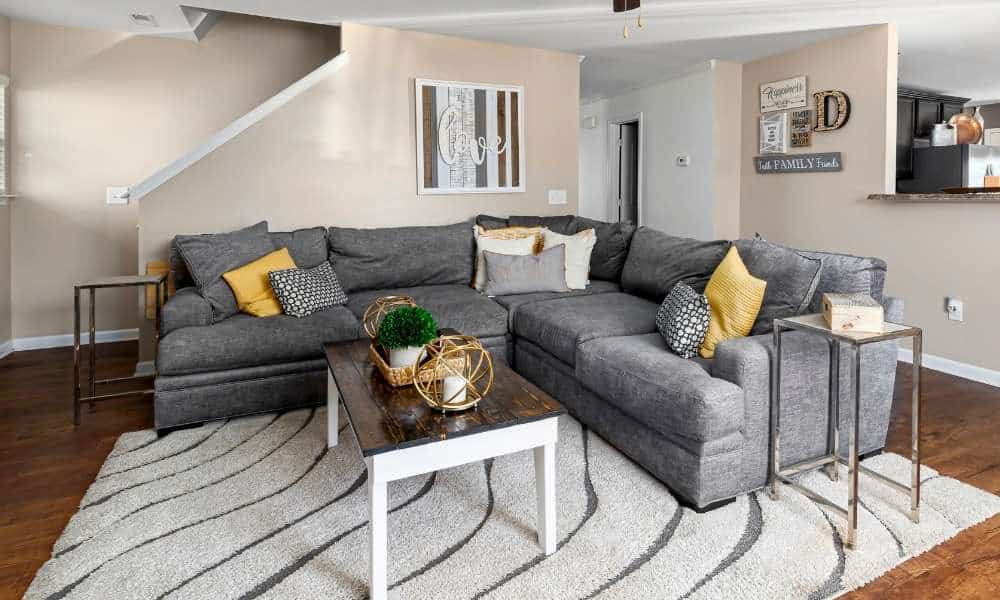 Make your things a focal point of the room. Place it at the center point and place the surrounding it. A coffee table at the center of it will balance the outlook.
Choose bold colors when placing this in the center. Then it will highlight the space and it will look spacious.
Align The Edges Of The Rug And The Sectional
You can keep the edges in the same line. In this way, the edges of it and the sectional will be in the same parallel line and the alignment will look great.
Place In A Off Centred Position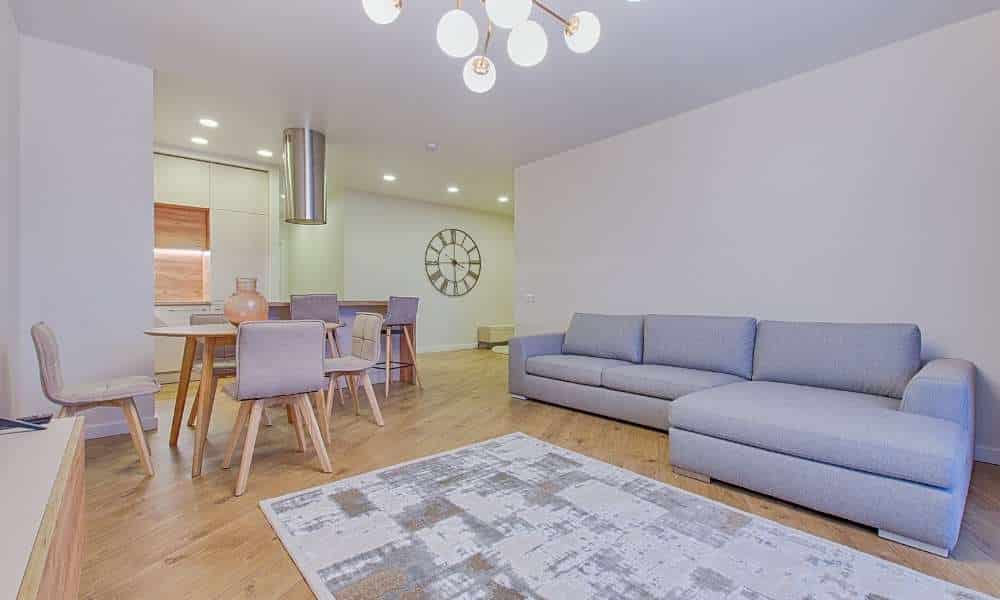 When you are confused about balancing with your sofa, place it in an off-centered position.
This way 3-4 inches of one side of the it will be under the lounge. So, the heavier part will be balanced.
Place An Extra Large Rug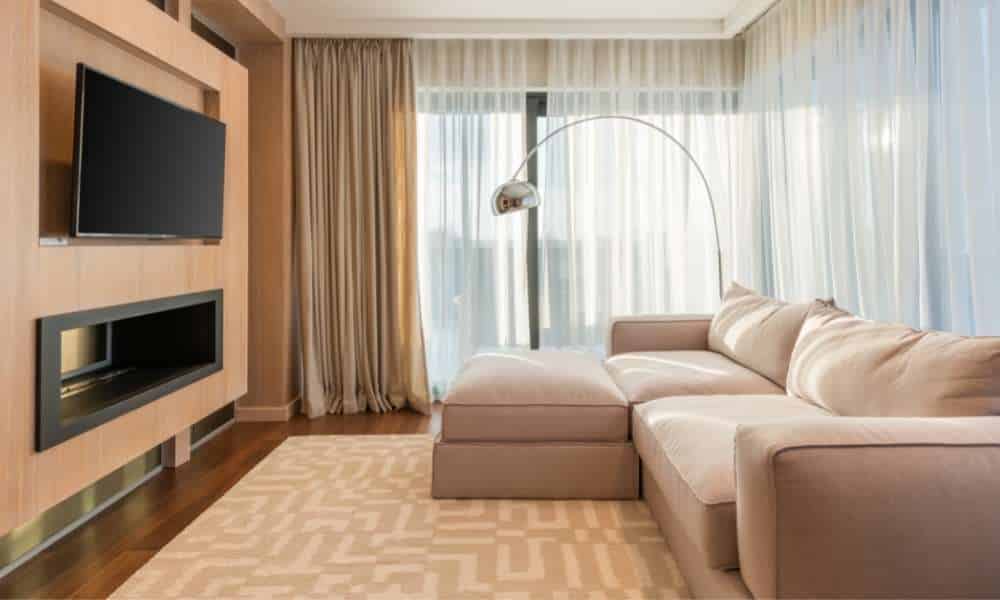 If you want to cover the entire area with your beautiful rug, you will need an oversized one that can cover the entire floor area.
Keep a 3-4 inches gap between the wall and the rug. This extra cover it will be underneath the sectional as well. So this way you can create a floating outlook too.
Place The Front Legs Of The Sectional On The Rug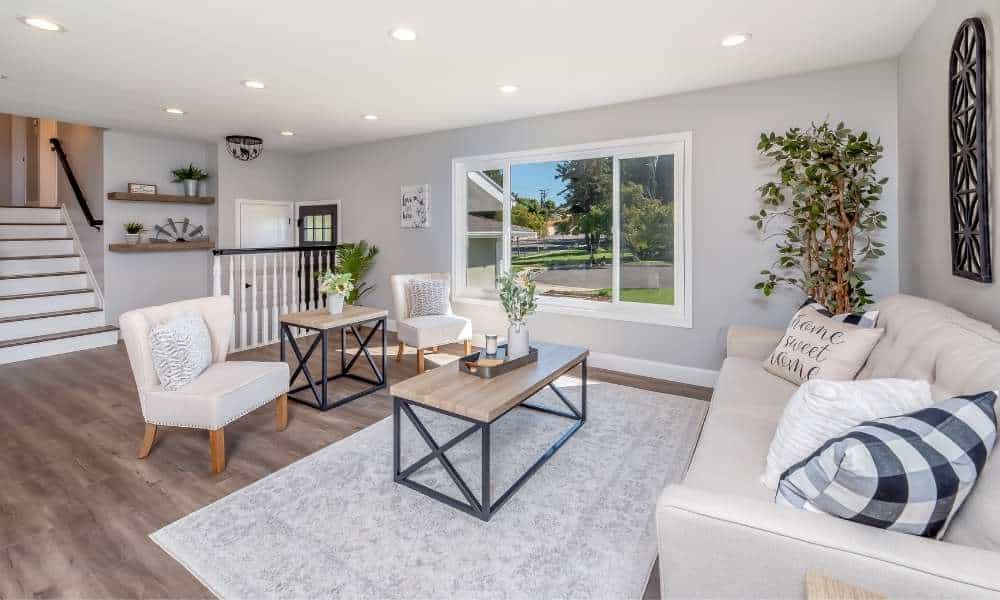 Most people choose a square or rectangular-shaped rug for their room. So you can pick this style.
Place it under the front side of the in such a way that the front legs of your sectional are over one. This pattern not only maintains balance but also creates a classy look.
Try A Round Rug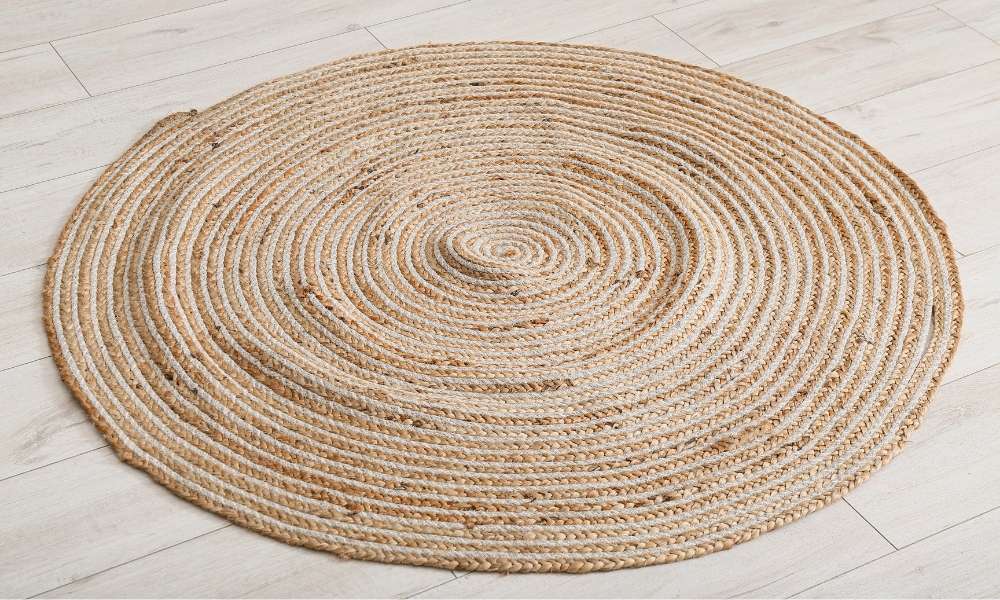 A round rug always creates an aesthetic outlook and if you can choose a nicely designed round rug, it just makes your sitting room amazing.
Round don't need any cropping or locating issues. Therefore, Just place it at the center of the sofa and it looks great.
The advantage of it is, that it looks beautiful with uneven sofas too. When the shape of the is an issue, a round rug is your solution.
Make A Square Shape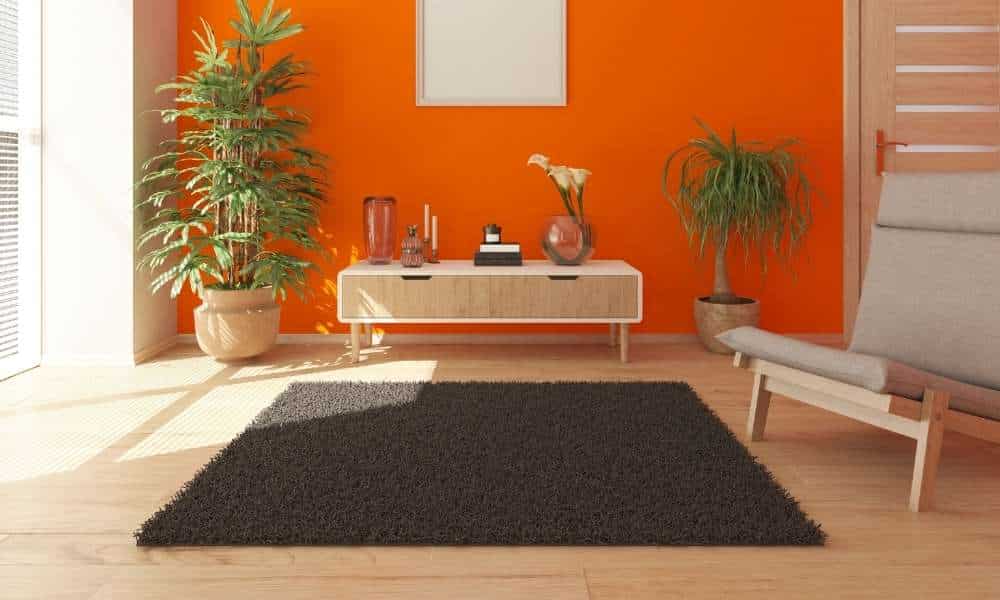 Place your sofa and rug in such a way that they both make a square according to the placement. Generally a sectional comes with an 'L' shaped pattern. So you just need to measure the left space to create the square. Now crop according to the measurement and place there. It will make a nice square shape.
Layer Your Rugs
When you are confused about choosing a specific rug, you can layer 2-3 or more together. Play with the colors and make the floor your wide canvas.
Always place the bold color over the light color so that it creates a highlighted bold look. Add 2-3 colors at least to enjoy an innovative outlook.
Place Your Rug In A Diagonal Angle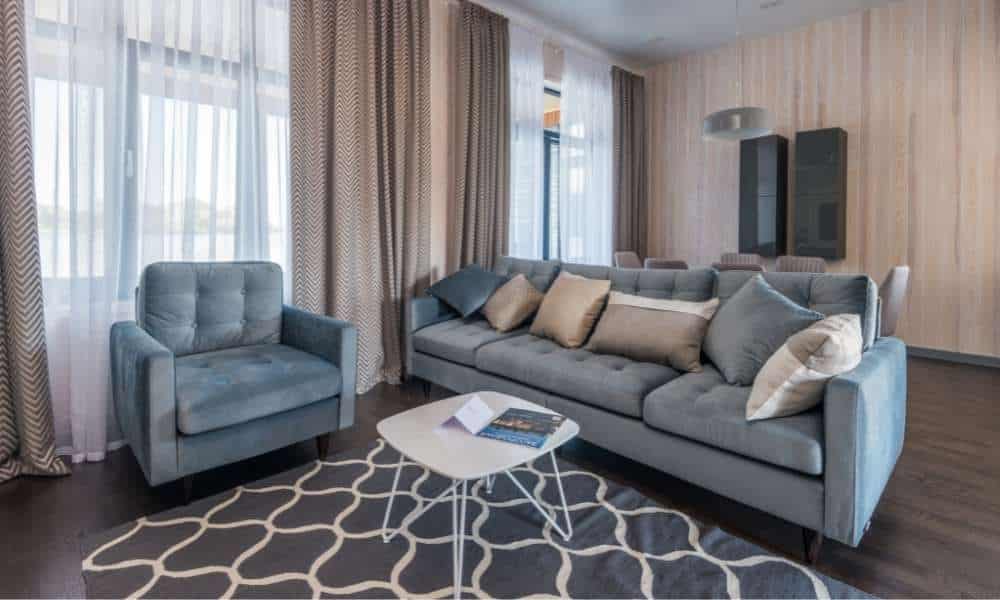 If you want a unique and crispy look, you should place your under the sectional diagonally.
Place one corner at a diagonal angle and arrange it with a small glass round table and a flower vase.
Keep It Clean Always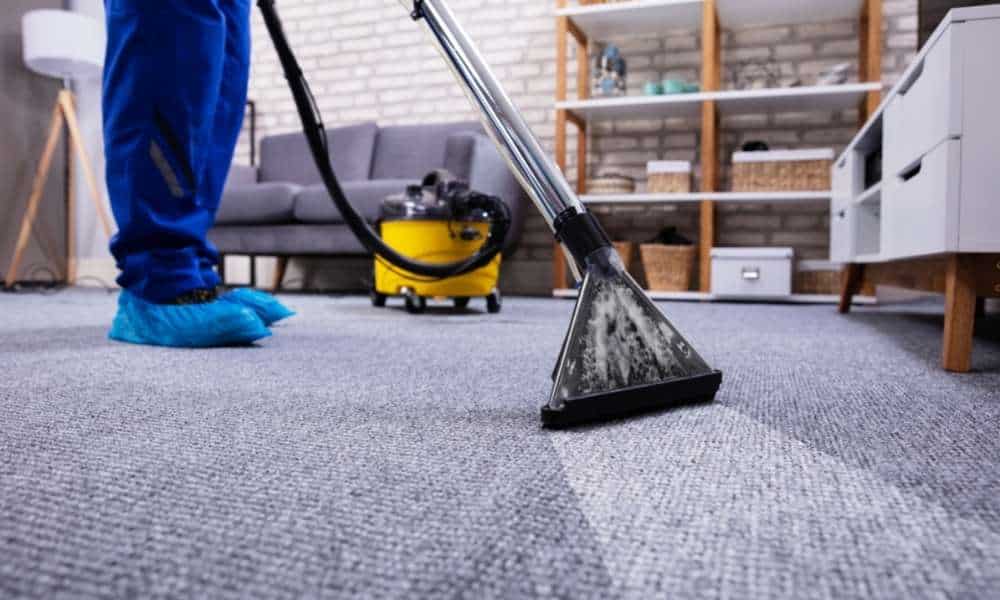 Never forget to do regular cleaning. Vacuum it regularly. Be gentle while vacuuming. For deep cleaning, the machine washes your after each 2-3 months. If you maintain it properly, it will last longer.
Conclusion
A rug with it makes the room look elegant and it expresses the royalty of your home. Whether it is your cozy gossiping place or exciting movie nights, this outlook will make the sitting room glamorous.
In this article, we have shown many ways of arranging how to place rug in living room with sectional. Hope you have enjoyed this article and now that you know how to place it in the living it with a sectional, arrange your and add your creativity as an extra spice.
Write to us and share your opinion through your comments. Enjoy your day!