Are you finding a way to brighten up your backyard kitchen with a mesmerizing outlook? Don't search anymore. Because here you will get amazing outdoor kitchen lighting ideas and easy tricks to make it in the best way.
This article will provide you with every detail information that you need to know while enlightening your backyard kitchen area.
Usually we all have a spacious area in the backyard where we place our outside kitchen. Brightening up this large area is not a cup of tea. You need enough lights to enlighten each portion of the area perfectly to provide the guests a comfortable, beautiful and bright place for dinner.
There are so many lighting options out there in the market. But if you have a tight budget then choose lights in a tricky way. With a fixed budget, you have to pick a few lights which are super bright and do the job nicely.
Follow some steps that are given below to make the work easy and within a short time.
Plan Specifically for Each Areas
An outdoor kitchen gives you a huge opportunity to enlighten the areas individually. There is a kitchen area, path area, stair area, dining/serving area, gossiping area, firebox zone, etc in your outdoor kitchen. Every light is not suitable for every area. So picking the right ones is also an important thing to do.
There are some facts that you need to keep in mind while brightening up your backyard kitchen-
Create the Enjoying Vibe and enough environment for hangout and gossiping;
Make your guests feel comfortable;
Make them feel safe;
Brighten up all the areas especially working areas;
Keep the mosquitos away;
Make some arrangement to keep the place warm and cozy;
Decorate beautifully;
Brighten Up The Cooking Area
To enjoy a delicious yummy dinner, you need to cook food nicely. To make the food perfect, proper lighting is a must. You have to keep checking when the food is ready. Chicken should be boiled perfectly and no item should be overcooked. You need proper lighting while cutting and washing food as well.
Notice if they are properly washed or if any blood is still clinging to the meat items. There are several parts of the kitchen. In the kitchen, you need task lights mostly. Every bulb, lighting item, and electric fixture must be rated for outdoor uses, especially in high temperature, humid or damp conditions.
Keep reading Outdoor Kitchen Lighting Ideas
Enlighten Above The Cooktop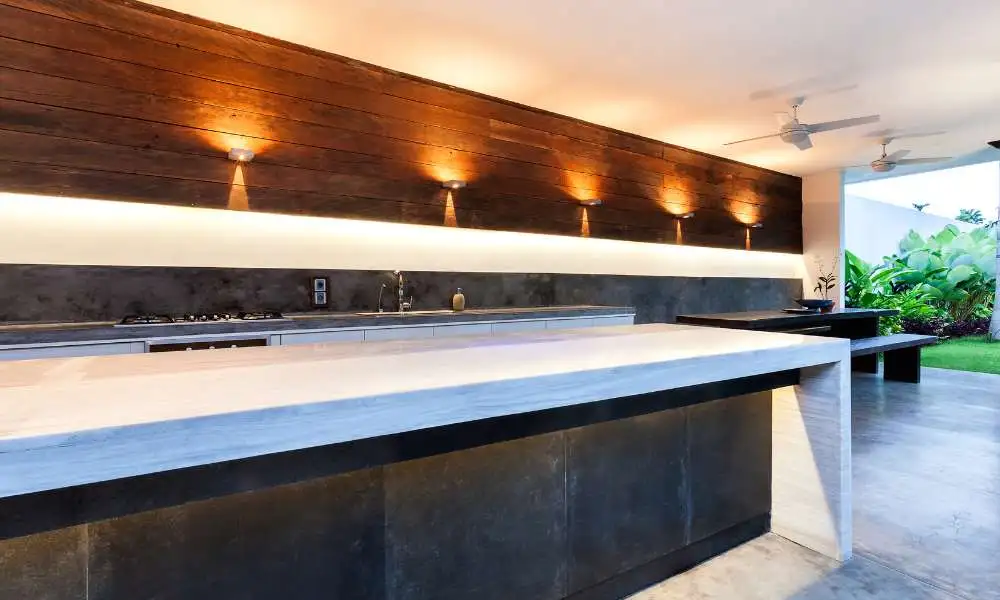 Your cooktop should have enough brightness to see the condition of food while being cooked. Otherwise, you will have no idea until your food is burnt and your party gets spoiled. So install bright task lights to make your cooktop sufficiently illuminated.
Light Up The Washing Area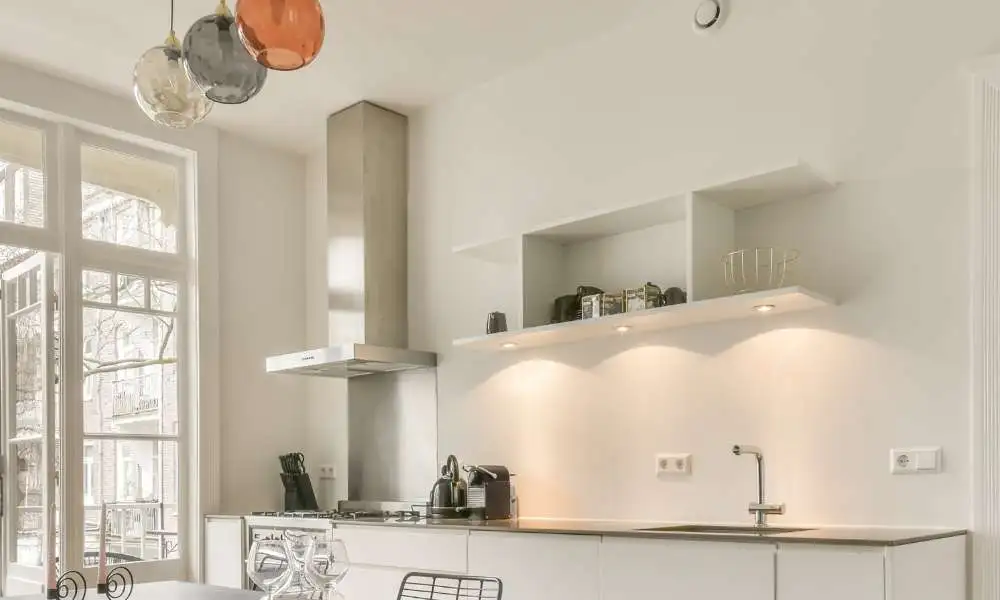 The place where you will wash vegetables and meat or fish after cutting them into pieces, that should be bright enough. If any debris or blood remains, you can remove that immediately. But without an illuminated washing space, there can be left blood or debris which can be harmful to health and can even cause stomach upset.
Illuminate Under The Countertop
You may have cabinets under the countertop where you can keep spoons, knives, spices or other cooking tools. Lights under the countertop provide you the brightness so you can find those things easily from the cabinet along with a beautiful outlook of your countertop.
Lighten Up The Serving Area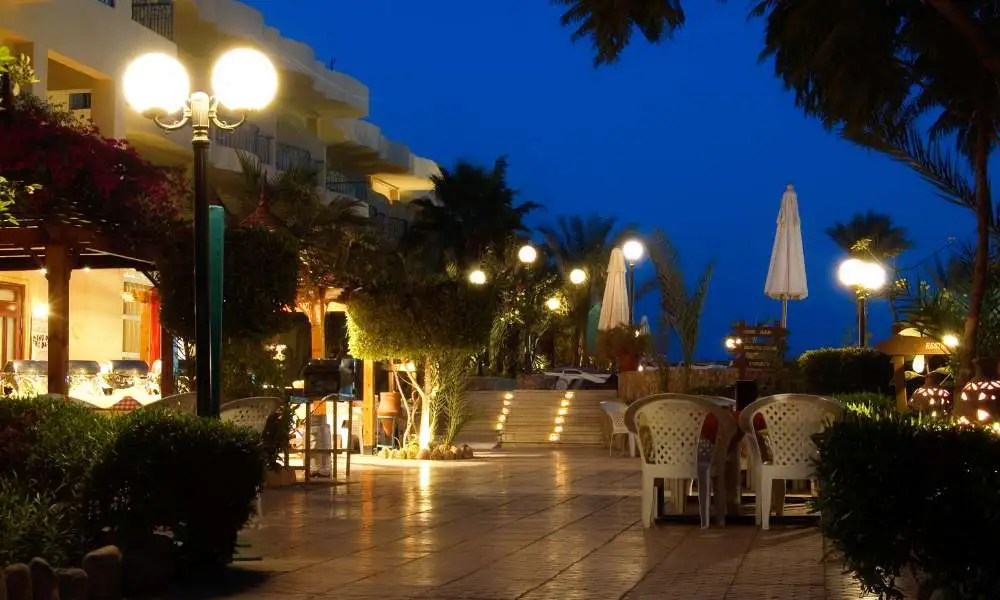 Beautiful appearance of food fills half of your appetite. Bright dining space creates a festive mood. Food looks more delicious in illuminated spaces. Serving area needs to have a mesmerizing look.
If the light is dimmed, then the food will not give you a vivid vibe. Add pendant lights in your dining area one after one nicely. Choose designed pendant lights to add a royal touch. Pick some of them and hang them as overhead lights in your dining space. If you have more budget, hang a beautiful chandelier. Chandeliers always create a luxurious outlook.
Lighting up the serving area also helps while serving food properly. Maybe your guests are interested in different items. So they can select that without confusion as they can see all of the items even from a little distance.
Another light can be utilized nicely in your serving space which is LED candles. They are safe, elegant and create a good vibe in the dining space. These candles look like real candles but the flames are fake. So there will be no accidental issues from fire. Hang string lights and fairy lights to make it look more gorgeous.
Enlighten Your Pathways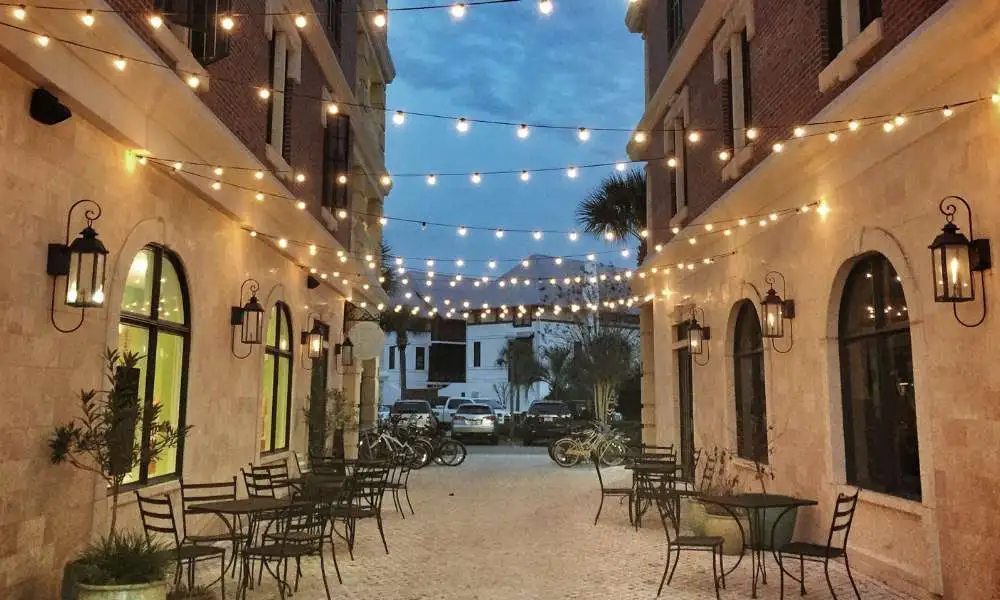 Pathway lights are important to show your guest their way to the kitchen and to keep the flower beds safe. Pathway lights are easy to install and that can be a DIY task too. You can install them by connecting with your outdoor power outlet or installing solar or battery powered lights.
Along with the pathway lights on both sides of your way, you need to install stair lights too. Stair light illuminates stairs to show your guest the way and creates a beautiful outlook too.
Keep The Mosquitoes Away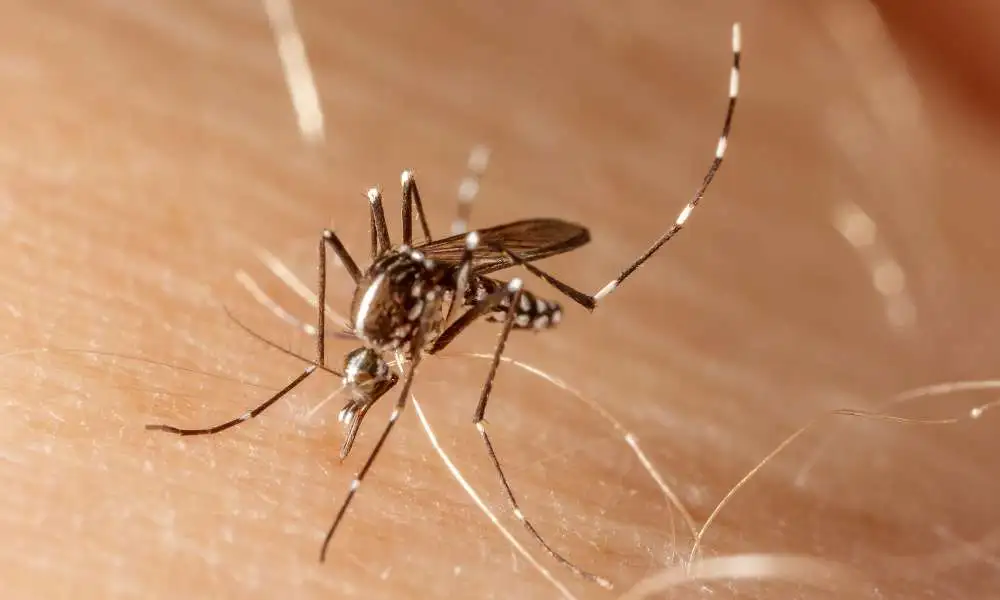 This is a major task. Mosquitoes and other flies can spoil all your enjoyment. Moreover they can spoil the food and spread germs. So if you want to ensure a healthy, hygienic and comfortable environment in your backyard kitchen area, keep the mosquitoes away anyhow.
Hanging a ceiling fan with a lighting fixture can be an amazing idea. Winds from the fan deters the flies and mosquitoes away. The light included with the ceiling fan illuminates the area as well. Add a dimmer with it to create a gossiping cozy vibe. The fan also provokes warm air inside the place from the surroundings.
Wrap Up
With perfect outdoor kitchen lighting ideas, your backyard will be a mesmerizing happy place for a late night party and dinner.
Here we have described how you can specifically enlighten each area of your outdoor kitchen perfectly so that each area is illuminated with an elegant look. Hope you will find this one useful. Try the ideas and let us know your experiences through comments. Stay blessed!