Stainless steel cookware is very popular in any kitchen. It looks good, is durable, And is very easy to clean. Cleaning this kitchenware can seem like a daunting task, especially when burnt-on food Or grease gets stubbornly stuck on The surface. With The right tools And techniques, You can easily clean this kitchenware And make it look new. But don't worry – learning how to clean stainless steel cookware doesn't have to be difficult Or time-consuming.
Get Sparkling Clean: A Step-by-Step Guide
What You'll Need
Materials
Soapy water
Baking soda
Vinegar
Soap
Boiling water
Commercial cleaner
Barkeepers friend
Dawn power wash
Tools
Non-abrasive sponge
Damp sponge
Spatula
What is Stainless Steel Cookware?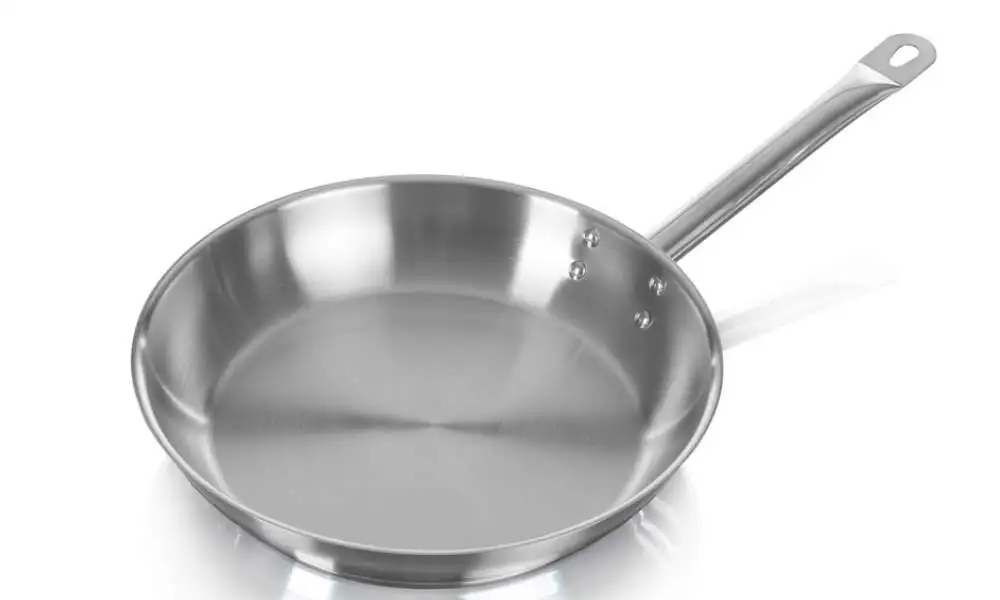 It is a type of kitchenware made from stainless steel, iron, chromium, And other metals. It is commonly used for cooking As it is highly durable And corrosion-resistant. This kitchenware is also non-reactive with acidic foods, making it safe to use with a variety of ingredients.
Additionally, this kitchenware has excellent thermal conductivity, which means it can distribute heat evenly across The pan while cooking. This makes it ideal for preparing foods that require precise temperature control. This kitchenware is available in a variety of shapes And sizes, so You can find The perfect piece for Your needs.
Keep Your Cookware Always Clean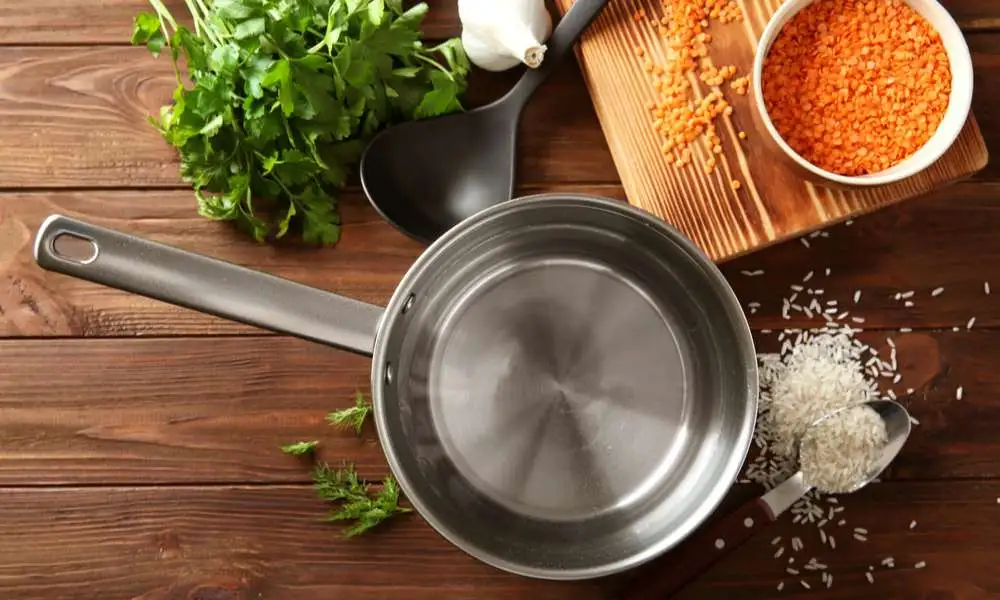 Keeping Your cookware looking good isn't just for Your own benefit, but also for The good of Your pots And pans. It is durable And resistant to rust, but when You fail to clean it sufficiently, it can turn good-looking Or a little sleeker And darker over time.
If You're washing Your kitchenware, always use warm water And a soft cloth to scrub. Don't scratch Or harm The interior of Your kitchenware with harsh solvents Or rough sponges. When Your kitchenware has charred-on food deposits, soak it in a soapy solution before cleaning it with warm water And gentle strokes. To remove any discoloration Or staining on The bottom of Your pan, try using a mixture of vinegar And baking soda. Keep reading about how to clean stainless steel cookware.
Learn more about: How to Clean Rachael Ray Cookware.
Cleaning Process
Keeping Your cookware clean is important to maintain its shine And ensure it lasts for years. Stainless steel is a durable material that can withstand high temperatures, making it ideal for kitchenware And pans.
Avoid using harsh chemicals Or abrasive materials when cleaning Your kitchen. Instead, use warm water And dish soap to remove any food particles Or stains. For stubborn stains Or burnt-on food, try soaking The pot Or pan in hot water with mild baking soda for an hour before scrubbing gently with a soft sponge. Always dry it immediately after You wash it. Keep reading How to Clean Stainless Steel Cookware.
Learn more: How to Clean Ceramic Cookware.
Utilizing Soft-Bristled Brushes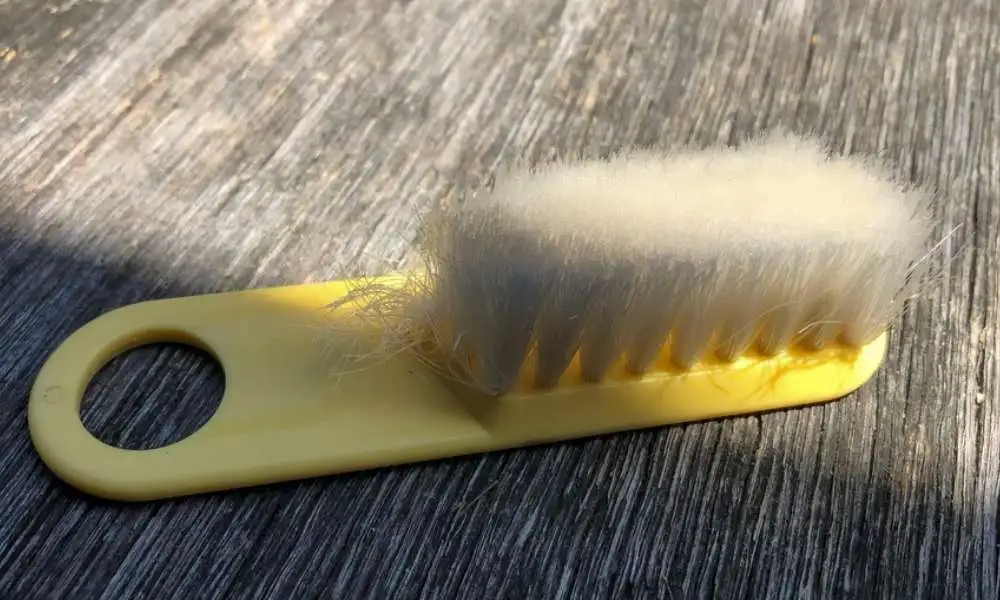 It is important to use a mild detergent mixed with warm water when cleaning with soft-bristled brushes. This will help loosen any food particles Or stains that may be stuck on The surface of Your cookware. Gently scrubbing with a soft-bristled brush will then remove these particles without causing damage to The surface of Your kitchenware.
Cleaning The Outside of The Cookware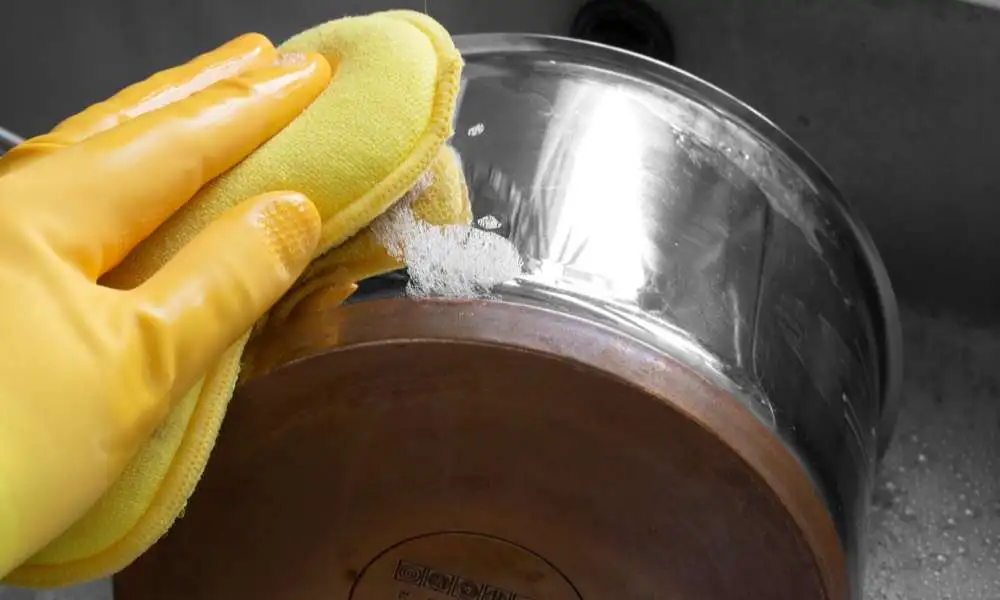 Cleaning The outside of Your cookware is just as important As cleaning The inside. Make sure to wash off any excess food Or debris with warm water And soap before attempting to clean The exterior.
Next, use a soft-bristled brush Or sponge to gently scrub away any stubborn stains Or discoloration on The surface of Your kitchenware. For tough stains Or burnt-on residue, try using a mixture of baking soda And hot water to create a gentle paste that can be applied directly to problem areas.
Maintaining Cookware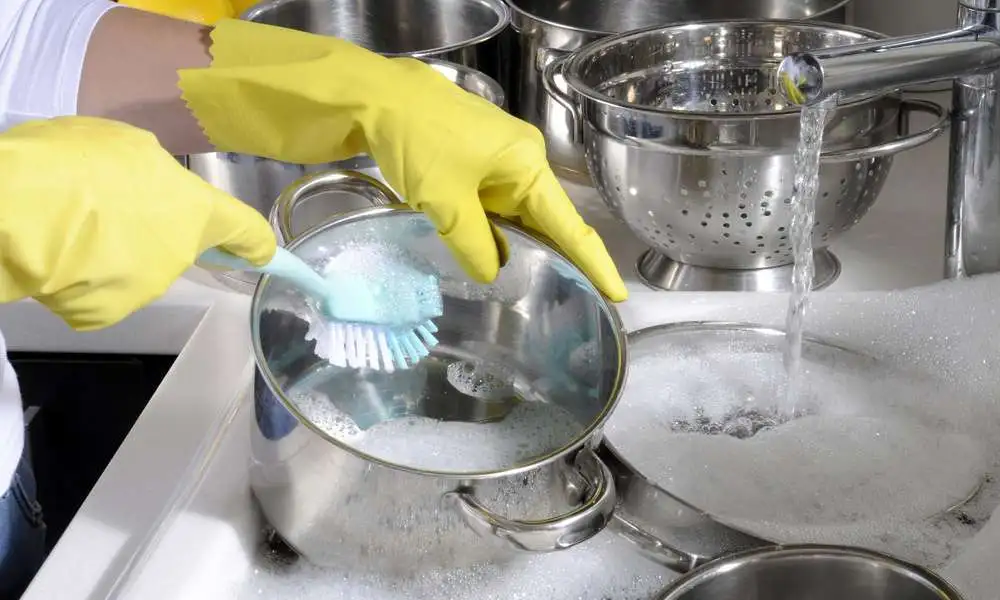 Wash with warm water And mild soap after each use. This will remove any food residue And prevent stains from forming. Avoid using harsh detergents Or abrasive sponges As they can scratch The surface. For stubborn stains on kitchenware, use a non-abrasive cleaner designed specifically for stainless steel. Another way You can maintain it is by polishing it regularly.
Rust Prevention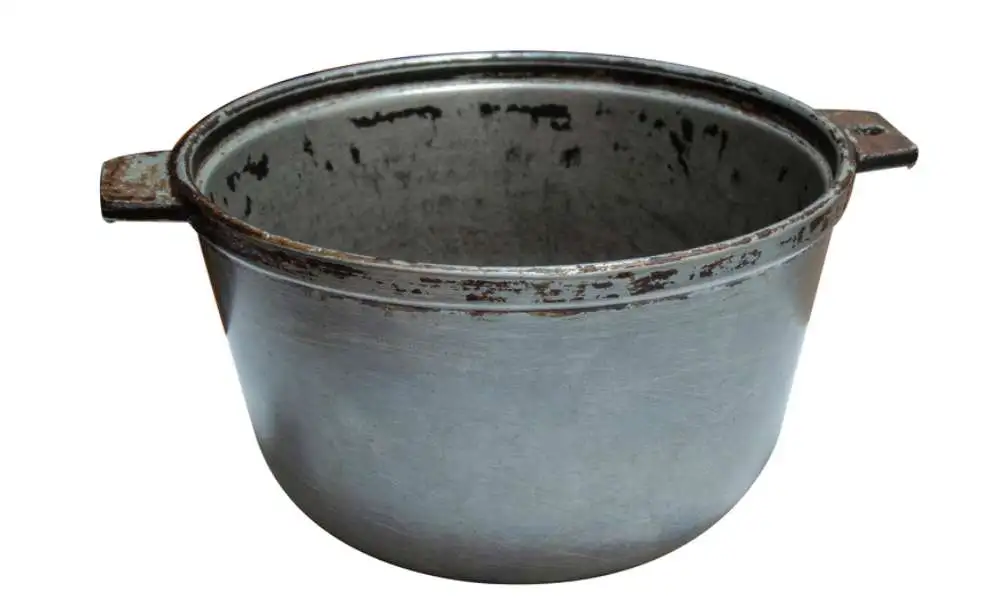 Make sure that You clean Your cookware thoroughly after each use. Use warm water And mild detergent to remove any food particles Or stains that may have adhered to The surface. Once cleaned, dry The kitchenware completely with a soft cloth Or paper towel to avoid any moisture from being left behind. Another important step in preventing rust on Your kitchenware is avoiding harsh cleaning agents such As bleach Or abrasive scrubbers.
Storing process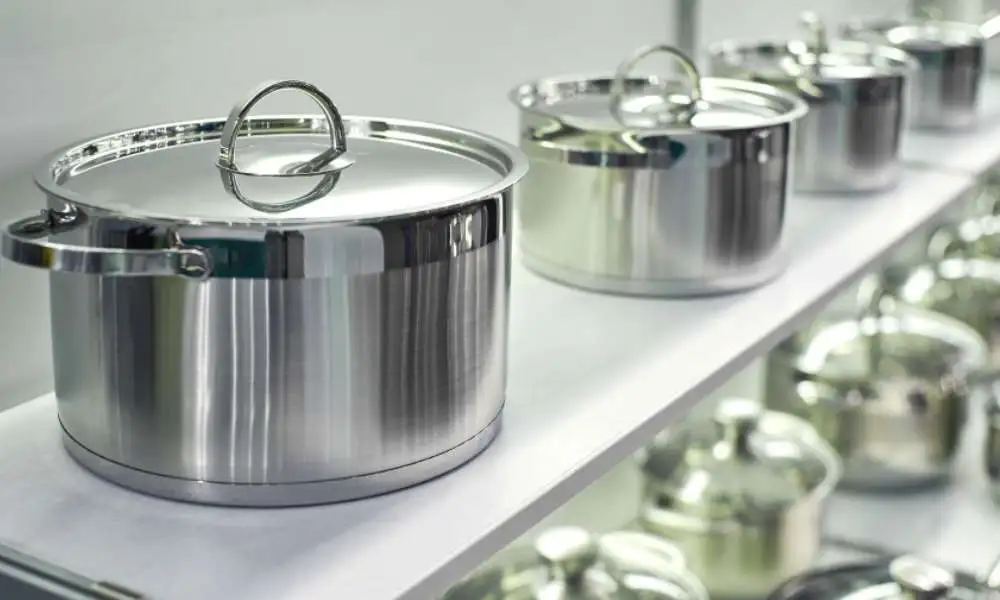 This kitchenware is a popular choice for most households due to its durability And easy maintenance. However, proper storage of this is crucial in ensuring it retains its shine And lasts longer.
Always make sure that Your kitchenware is clean before storing it. Any leftover food Or grease can cause corrosion Or discoloration over time. Wash The kitchenware with hot water And mild soap, And dry it thoroughly using a soft cloth Or towel.
Try to avoid stacking Your pots And pans on top of each other for long periods of time. The weight could cause scratches Or dents in The metal surface. If You must stack them up due to space constraints, use protective pads between them to prevent damage.
General Care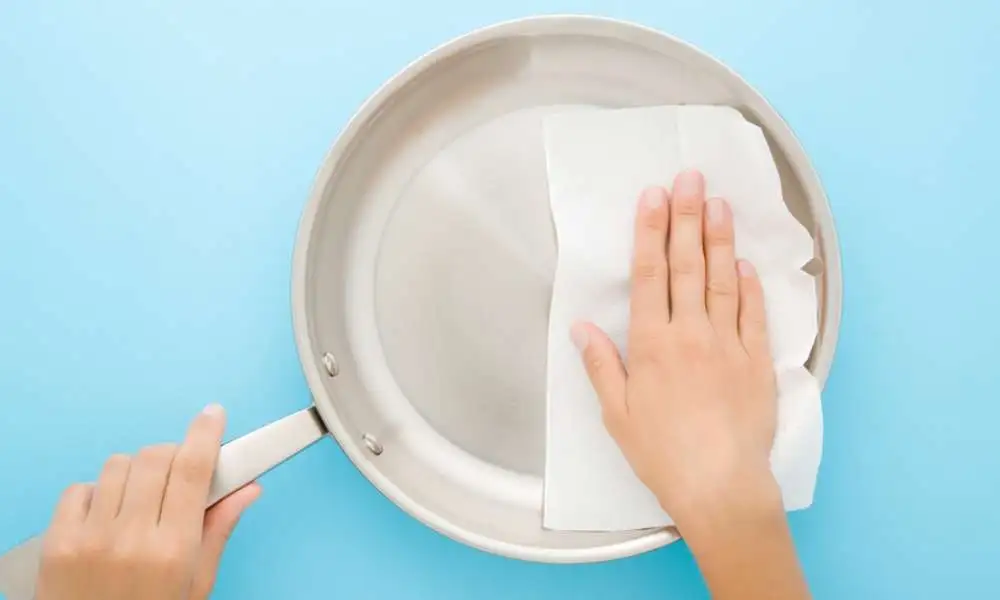 This kitchenware is known for its durability And resistance to rust, stains, And scratches. If not properly cared for, kitchenware can show signs of corrosion.
Be sure to clean Your kitchenware after each use. Use warm water And mild soap to wash The pot Or pan thoroughly. Avoid using abrasive sponges Or harsh chemicals as this can damage The surface of The kitchenware. Use a soft sponge or cloth to gently scrub away food residue. And Leave acidic foods such as tomato sauce Or lemon juice in Your stainless steel pots And pans for extended periods As they can cause discoloration Or staining.
Tips to Keep It Long lasting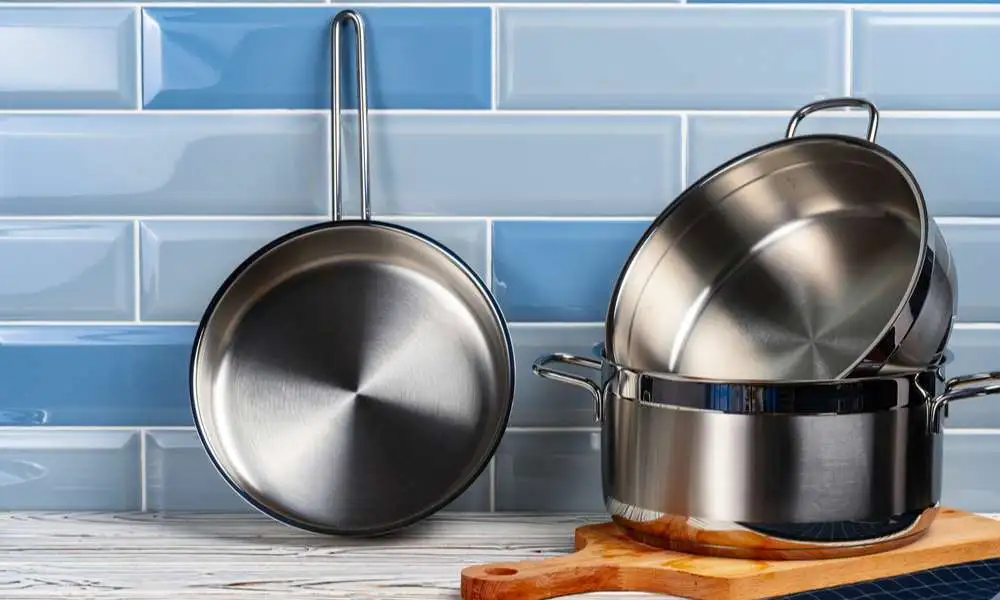 Avoid using abrasive cleaners or scrubbers as they can scratch The surface And leave permanent marks. Instead, use a soft sponge Or cloth with warm soapy water to gently clean The surface of Your pots And pans. And, Always dry Your kitchenware thoroughly after washing to prevent water spots from forming. You can use a soft towel Or air-dry them upside down on a dish rack.
FAQs
What is The best stainless steel cookware?
Some of The most popular include The All-Clad Stainless Steel kitchenware Set, The Cuisinart Stainless Steel 12-Cup Food Processor, And The Lodge Logic Pre-Seasoned Cast-Iron Skillet. These products are all highly rated And have received positive reviews from users. It is important to choose a kitchenware set that is compatible with Your cooking style And needs.
Why use stainless steel cookware?
It is a popular material for cookware because it is durable, heats evenly, And doesn't react with foods. That's why maximum people like it.
How to use stainless steel cookware?
This cookware is eco-friendly. Some tips for using it As: preheating The pan before adding oil Or butter, using a non-stick spray when cooking with oil, And washing The pan by hand Or in The dishwasher.
Conclusion
Proper cleaning is crucial for longevity. Depending on how dirty Your kitchenware is, You can use dish soap, baking soda, And water, Or vinegar And water. For tough stains, use a paste of baking soda And water Or a non-abrasive scrubber. To help prevent future soiling, dry Your pots And pans thoroughly after washing them And store them in a dry place away from moisture. I believe Your idea is clear now about how to clean stainless steel cookware.